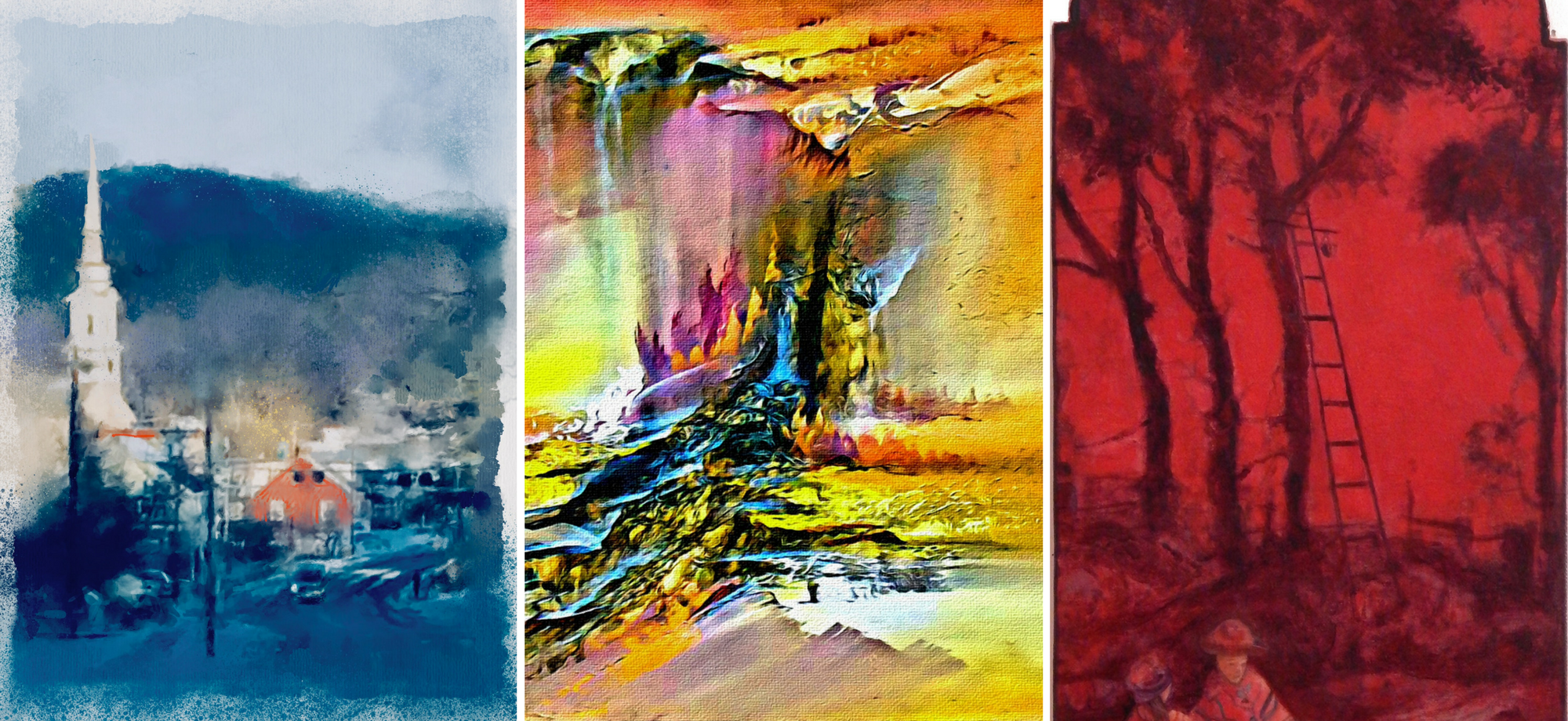 The February 2nd First Fridays Artswalk will encompass almost a dozen art shows featuring over a dozen accomplished regional artists in Pittsfield's bustling Upstreet Cultural District. Venues will reach as far south as the Berkshire Museum and as far North as Berkshire Medical Center. The February First Fridays Artswalk will kick –off with opening receptions and artists present throughout the "walk" from 5 to 8 pm on Friday, February 2nd. There will be a free guided walking tour lead by Artswalk co-founder Mary McGinnis beginning at 5 pm on February 2nd at the Intermodal Center at BRTA, 1 Columbus Ave.
The Lichtenstein Center for the Arts, 28 Renne Avenue, will host "IS183 Art School Kids Create Show: A Learning Through Arts Showcase" from February 2nd through February 26th. This show will showcase the artwork of every student artist in their Learning Through Arts (LTA) after-school program. LTA brings professional teaching artists directly to Berkshire County's K-12th grade classrooms, transforming the program sites into art studios, and sharing their passion for the visual arts through dynamic mixed-media projects.
The showcase will represent each of LTA's program sites including nine elementary, middle and high schools across the Berkshires. A soft opening will take place during First Fridays Artswalk, Friday, February 2nd from 5 to 8 pm, with the opening reception taking place on Thursday, February 15th from 5 to 7 pm.
For the month of February, the Brothership Window, 141 North Street, will feature "Fuzzpatch x Pooties UFO Catcher". Local artists Brielle Rizzotti and Dina Noto are teaming up to transform the Brothership Window into a Japanese arcade-style UFO Catcher machine. This designer collaboration brings together the artists' respective hand-sewn, original plush lines: Rizzotti's Pootie Dolls and Moon Cats, and Noto's Fuzzpatch Studio (home of DoggoFelto and Lovecat). "Fuzzpatch x Pooties UFO Catcher" will be a vibrant explosion of colorful, cuddly creatures bursting with personality and will be on view for the month of February.
The Gallery at Dottie's Coffee Lounge, 444 North Street, will feature 22 paintings by Richard Britell for the month of February. An opening reception for "MEMORY DREAMS AND THE IMAGINATION" will be held from 4:30 to 6 pm on February 2nd.
Britell explains what to expect during the exhibit at Dottie's, which will remain on view through April 6th: "The paintings in this exhibition were not painted from life, neither were they created from photographs or preliminary drawings. All the images have as their sources: dreams, memories, and the imagination. As such, many of these images often stand as symbolic representations of significant moments in my experiences, both intentionally, intellectually, or accidentally. This is often indicated by their titles."
New shows from local artists will also be displayed at the following locations as part of First Fridays Artswalk: The Whitney Center for the Arts, The Marketplace Café, Berkshire Paint and Sip, The Kinderhook Group Real Estate, Hotel on North, Berkshire Museum, Berkshire Medical Center, and The Funky Phoenix.
First Fridays Artswalk is presented by Downtown Pittsfield, Inc. Most art exhibits are on display in participating venues throughout the month. Please check with venues for hours of operation. For more information on First Fridays Artswalk and to view a listing and map of all participating artists and locations, visit www.FirstFridaysArtswalk.com.
Images (left to right): Anne Auberjonois, John Nesbit, Richard Britell
Contact Contributor Kimberly Cortes-Gritman at kgritman@downtownpittsfield.com
Kimberly is a Downtown Coordinator and Lead Coordinator of First Fridays Artswalk.