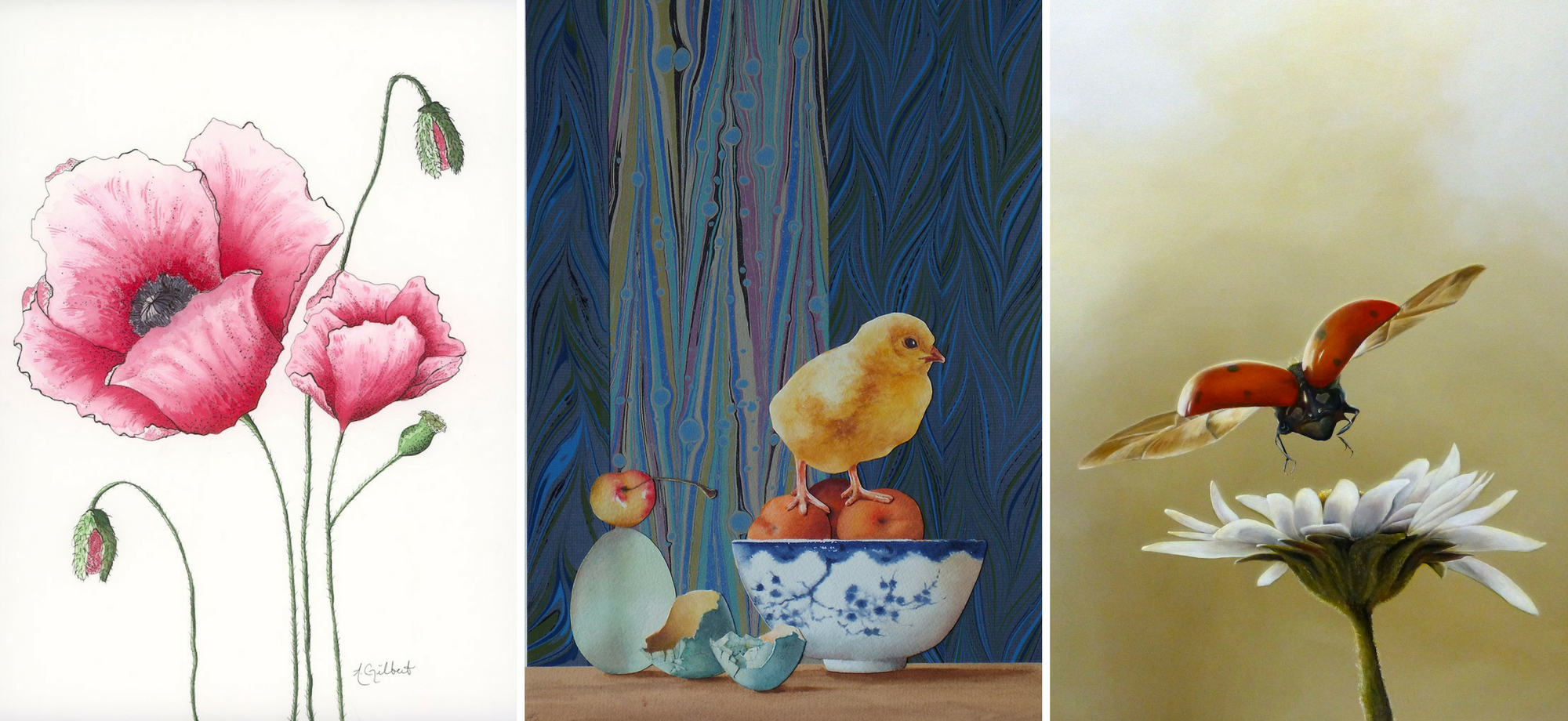 The March 9th First Fridays Artswalk will encompass over a dozen art shows featuring over a dozen accomplished regional artists in Pittsfield's bustling Upstreet Cultural District. Venues will reach as far south as the Berkshire Museum and as far North as Berkshire Medical Center. The March First Fridays Artswalk will kick –off with opening receptions and artists present throughout the "walk" from 5 to 8 pm on Friday, March 9th. There will be a free guided walking tour lead by Artswalk co-founder Mary McGinnis beginning at 5 pm on March 9th at the Intermodal Center at BRTA, 1 Columbus Ave.
The Lichtenstein Center for the Arts, 28 Renne Avenue, will be an oasis of green for the month of March with its biennial art show: "Forty Shades of Green: Celebrating Ireland & Irish Culture". Both contemporary and traditional artwork on the theme will be represented in Berkshire County's only Irish Art Show, including photography, painting, sculpture and craft.
There will be a soft opening during First Fridays Artswalk on March 9th from 5 to 8 pm, and an opening reception on Sunday, March 11th from 1 to 3 pm. This exhibit is co-sponsored by the City of Pittsfield's Office of Cultural Development and the Pittsfield Irish Sister City Committee.
The Funky Phoenix, 441 North Street, will host a meet and greet with one of its consigner artisans during the March 9th Artswalk from 5 to 8 pm. Scott R. McClintock of Skadamus Art will be displaying new mixed media pieces. Scott works with salvaged wood, paint, textiles, construction debris and broken machinery which he whimsically assembles into unique table and wall sculptures.
Downtown Pittsfield, Inc., 33 Dunham Mall, and artist Alexandria Gilbert present "Joy In Bloom", an exhibition of original botanical watercolors from March 5th to March 9th. RJ Stohr Diamonds & Fine Jewelry, 137 North Street, will feature the Spirit-inspired fine art of Jeff Malderez for the month of March. There will be opening receptions for both shows during Artswalk from 5 to 8 pm on March 9th.
The Gallery at Hotel on North, 297 North Street, will present "De/Reconstructed", a series of watercolor collages by Stephanie Anderson for the month of March. The compositions combine cut-out pieces from Anderson's watercolor paintings with various marbled papers to create exaggerated still lifes caught between the illusion of real objects and the flatness of pattern.
New shows from local artists will also be displayed at the following locations as part of First Fridays Artswalk: The Marketplace Café, Berkshire Paint and Sip, The Kinderhook Group Real Estate, Berkshire Museum, and Berkshire Medical Center.
First Fridays Artswalk is presented by Downtown Pittsfield, Inc. Most art exhibits are on display in participating venues throughout the month. Please check with venues for hours of operation. For more information on First Fridays Artswalk and to view a listing and map of all participating artists and locations, visit www.FirstFridaysArtswalk.com.
Featured images: (left to right) Alexandria Gilbert, Stephanie Anderson, and Michelle Iglesias
Contributor Kimberly Cortes-Gritman
Kimberly is a Downtown Marketing Coordinator and Lead Coordinator of First Fridays Artswalk.