The Downtown Pittsfield Ambassador Program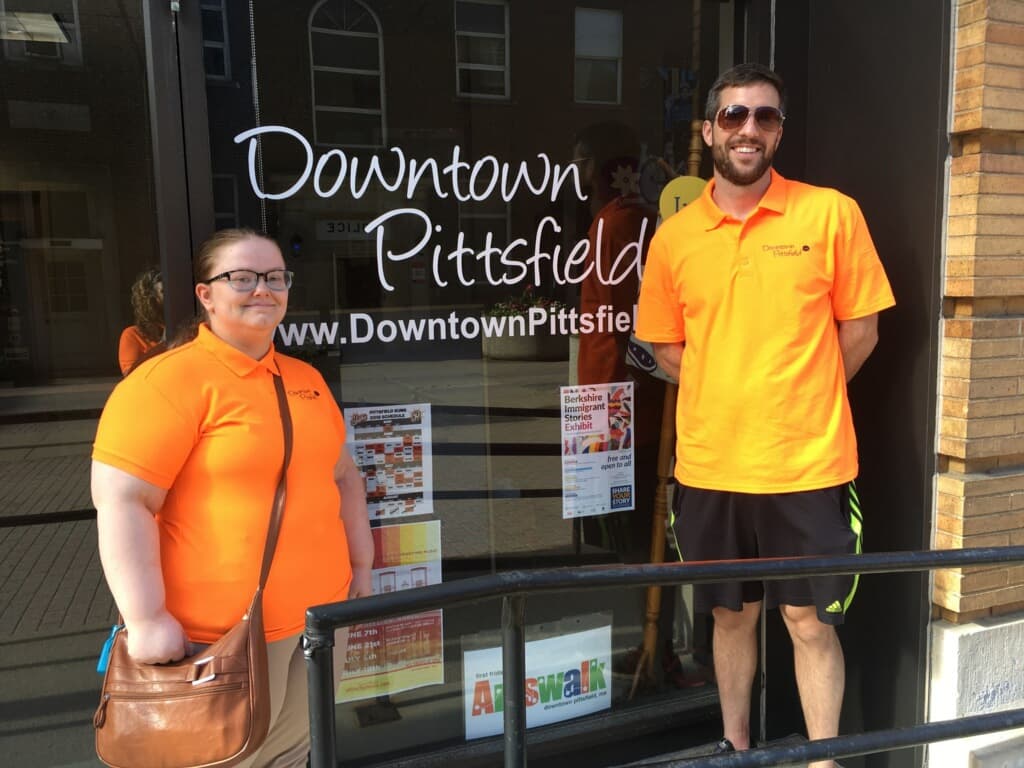 The Downtown Pittsfield Ambassador Program is a partnership between Downtown Pittsfield, Inc. and the Pittsfield Police Department. The program addresses increased visitor presence during the summer and helps to relieve the demand on police presence downtown. It is based on similar models implemented in other cities around the country such as Raleigh, North Carolina and Phoenix, Texas.
The program sends trained ambassadors to walk along North and South Streets between West Housatonic Street and Berkshire Medical Center, as well as First and McKay Streets. The ambassadors are walking concierges; a welcoming, information sharing resource for residents, employees, and visitors. Their services provide access and communication to help visitors find parking, offer directions and wayfinding, provide information on dining, shopping, and cultural activities. They are also trained by the Pittsfield Police Department in CPR, first aid, and public safety protocol. Ambassadors observe street activity and when needed, call for assistance via police radios that they are equipped with.
Downtown merchants and visitors are pleased with the program and we aim to keep it in place.
2018 marks the third year of this program and Downtown Pittsfield, Inc. is currently seeking sponsorship for 2019. In 2018, the program was sponsored by Greylock Federal Credit Union and NBT Bank.