Downtown Pittsfield & Beyond 2021-2022 Guide Advertising Contract
Questions? Contact Cheryl
413.454.2237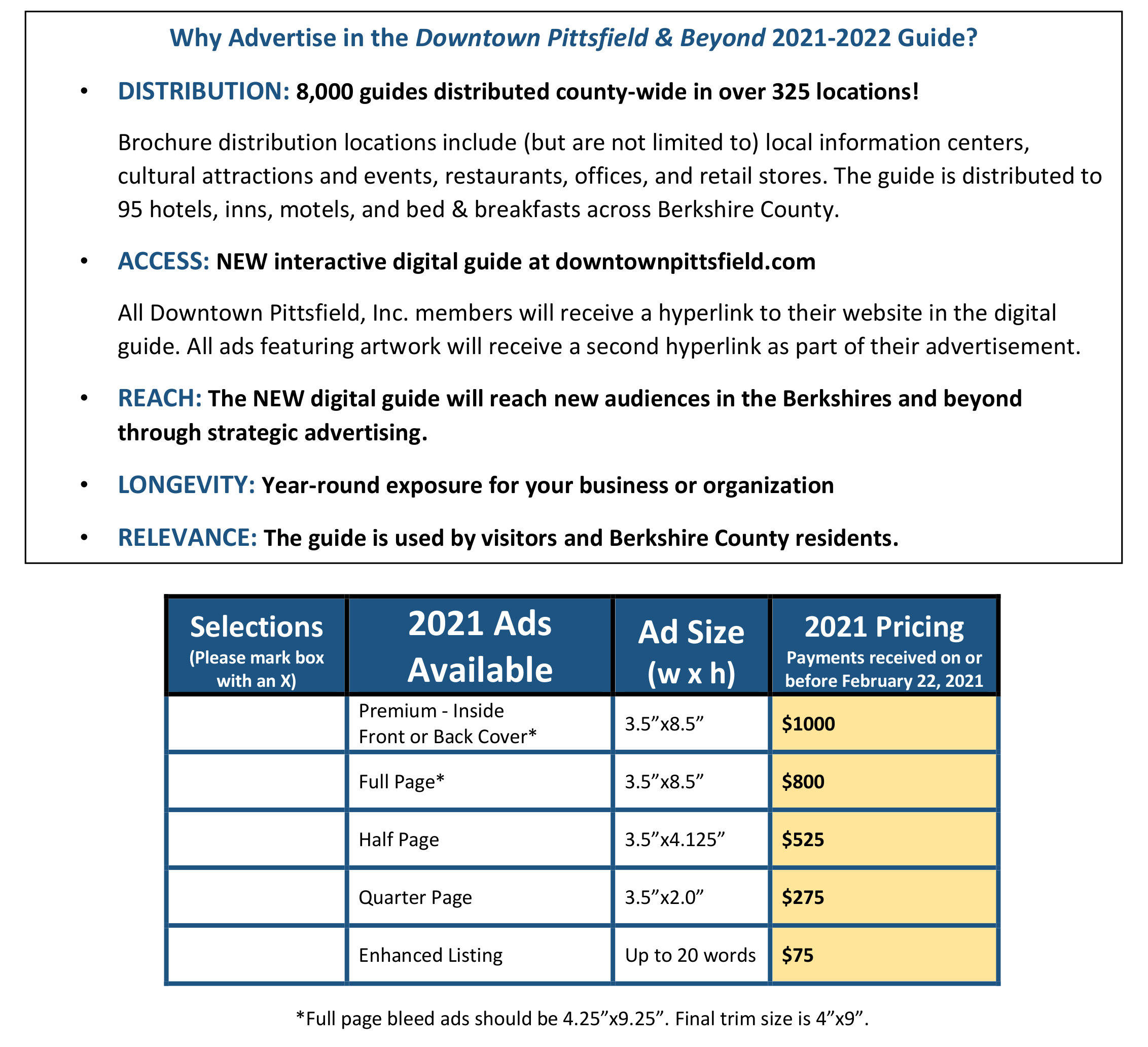 PAYMENT
Please submit payment upon successful completion of this online contract.
Checks should be made payable to Downtown Pittsfield, Inc. and mailed to
Downtown Pittsfield, Inc.
33 Dunham Mall, Suite 102
Pittsfield, MA 01201
No ads will be reserved without successful payment. No exceptions.
A quarterly payment option is available.
DEADLINES
Contract submission and payment are due Monday, February 22, 2021.
Final ads are due on or before Monday, March 8, 2021.
The Downtown Pittsfield & Beyond 2021-2022 Guide is a collaboration between Downtown Pittsfield, Inc, (DPI) and the City of Pittsfield's Office of Cultural Development.