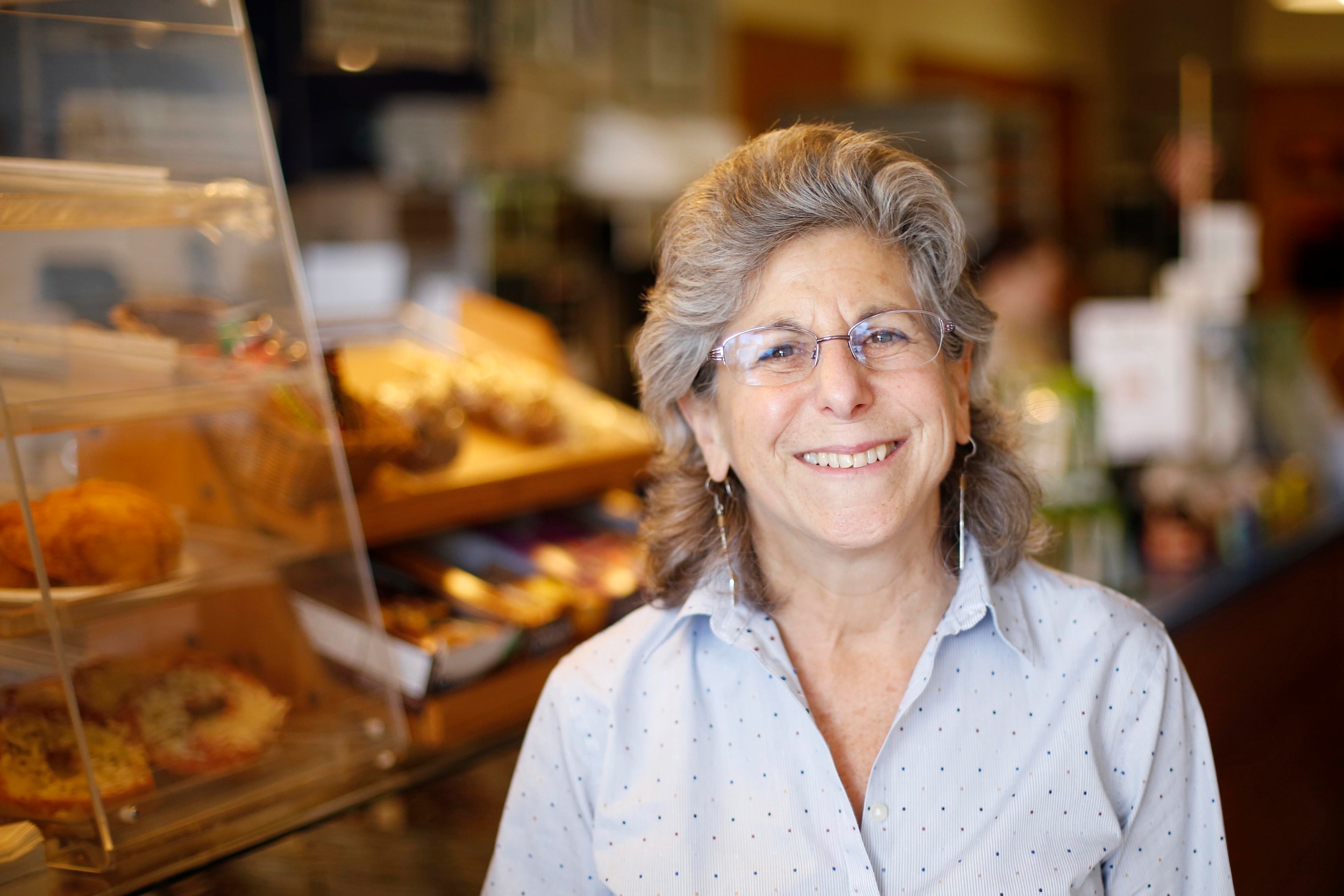 Gordon said she is planning to close Bagels Too because she's been unable to come to an agreement on a new lease with the building's longtime owner, Floyd Passardi. She declined to go into specifics.
"I've been in this building since 1977 with the same landlord and we just couldn't come to terms," she said. "That's the way it is."
Gordon had been looking to sell the business so she could retire, and hoped she could obtain a new lease so the new owner could maintain the eatery at its present location.
Now, Gordon said she is looking for a new owner who would be willing to move Bagels Too to a different location. When asked if a new owner would be able to keep Bagels Too at its current location, Gordon said, "I think that's really unlikely."
If she can't find a new owner by late spring, Gordon said she will sell her equipment at auction and preserve her recipes.
Bagels Too has seven employees, including three who have been with the business for 15 years and who are often mistaken for the owners. Gordon said her employees are "sad" and "anxious" about Bagels Too closing, but that she is doing her best to ensure both the future of the business and their jobs.
"Really, this is an ideal opportunity for someone," Gordon said. "Although Bagels Too is identified with this location, it's time for a major menu overhaul and that would be difficult to do in the space we have here.
"A move gives the new owner a chance to expand Bagels Too as she or he envisions it," she said. "With our solid retail and customer base, getting a new location up and running should go smoothly and I will be here to help in any way I can."
Gordon opened Bagels Too with a business partner, the late Donna Bills, in May 1987. Bills and Gordon began planning the venture in 1985 after they noticed that they couldn't buy freshly made quality New York-style bagels in the Berkshires.
At the time Bagels Too opened, Gordon was running "Your Kitchen," a gourmet housewares store at 170 North St. that she had opened in 1977. Bagels Too was formed by expanding into the 1,700-square-foot space next to Your Kitchen that had formerly been occupied by Kanter Studio. Your Kitchen closed in 1996.
A fixture of the downtown Pittsfield business community for 40 years, Gordon was named Downtown Person of the Year in 1993 by Pittsfield Central, a predecessor to the Downtown Pittsfield Inc. merchant organization.
Downtown Pittsfield Inc. Executive Director Kristine Hurley referred to Bagels Too's pending closure as a loss to the community.
"Susan Gordon has been committed for decades to the success of downtown, so I know this is difficult for her," Hurley said. "When she shared the news with me, we immediately began to discuss who might be potential buyers and focused on opportunities that would keep the business downtown."
Business Editor Tony Dobrowolski can be reached at 413 496-6224.