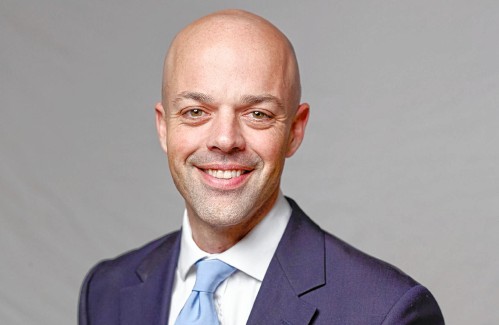 PITTSFIELD — As Adam Hinds prepares for his rookie year on Beacon Hill, the state senator- elect wants his constituents' input on what most concerns them entering the new year.
The Pittsfield Democrat has scheduled a community dialogue series next week titled "Speak-Up Western Mass." Hinds expects the three meetings in Great Barrington, Pittsfield and North Adams will be vital in forming an agenda for the 2017 legislative session that begins in January focused on areas of concern for local residents, along with district and regional priorities.
"We need to shrink the distance between working families and Boston," he said in an Eagle phone interview on Wednesday. "These meetings demonstrate from the state I will be inclusive."
Hinds defeated Republican Christine Canning of Lanesborough in the Nov. 8 election, filling the seat being vacated by Sen. Benjamin B. Downing who chose against running for another two-year term. Hinds inherits the state's largest senatorial district representing all of Berkshire County and parts of Hampshire, Hampden and Franklin counties — in all 52 cities and towns.
Since Election Day, Hinds has found from people he's heard from that keeping and creating jobs and the protection of individual rights remain high priorities they want carried over from the campaign to the Legislature.
Th euphoria of Hinds victory last month was tempered this week when Gov. Charlie Baker announced potential budget cuts due to state revenues lagging behind projections This despite the lowest Massachusetts unemployment rate in 15 years and consumer and business confidence high, The Boston Globe reported on Tuesday.
Baker has announced a mid-fiscal year reduction of $98 million to cover a shortfall in the commonwealth's nearly $40 billion spending plan.
"I think this is a premature step the governor has taken," Hinds said.
Contact Dick Lindsay at 413-496-6233