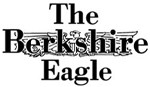 PHOTO GALLERY | Potential sites for public art on Tyler Street
PITTSFIELD — Many communities across the country have used murals as a step in the process of economic revitalization. Now, Tyler Street is being targeted by the city as a place where an artist's' eye could make a difference.
The city's Office of Cultural Development and Tyler Street Transformative Development Initiative leaders want artists' ideas for "original and innovative" mural designs that reflect the Morningside neighborhood's diversity. The proposed mural is among a number of artistic additions tied to the Tyler Street initiative, including the expansion of the Paint Box project and possibly a new version of the Storefront Artists Project, which would pair artists seeking studio space with otherwise vacant commercial properties.
Pittsfield is one of 10 communities in the state selected last year for the MassDevelopment program designed to concentrate efforts, resources and investments in the 1.2 mile area.
Over the past year, community input from investors, residents, property and business owners has helped generate a number of ideas for revitalizing the area.
Public art is a significant part of the proposed plans.
"We see this as an opportunity to collectively create new forms of art and expression for the street," Amewusika "Sika" Sedzro, Pittsfield's TDI fellow, said in a written statement.
The mural location has not been finalized, but the sides of two buildings that abut the former Hess Station at 250 Tyler Street are being considered, said Jen Glockner, the city's cultural development director.
A cream building with a sign that reads Tyler Welding, to the west of the Hess Station, and a red brick building to the east of the Hess Station both have large sides that could be suitable as public canvases.
Glockner said the creation of public murals has been of interest since she became cultural director three years ago. She believes murals have a "ripple effect to encourage more community involvement" because artists often need to rely on an installation team to help install their massive designs. And she sees them as a tool for economic development.
"It will beautify the neighborhood, people will want to go there and check it out," and discover parts of the city they may be unfamiliar with, she said.
Designs, no larger than 12-by-15 feet, should be suitable for installation on brick or concrete, able to endure the elements, and possibly incorporate reflective materials.
"Lighting at this point is an issue on Tyler Street," she said referring to the fact that street lights are inconsistently installed there. "This is kind of a quick fix for that" if the mural reflects light or glows in the dark.
She said the infusion of art could happen in the next six months.
"Two utility paint boxes, one mural, and hopefully Storefront Artists Project. That would be an amazing six months," she said.
Pittsfield's past includes the creation of many murals.
In the 1980s and 1990s, Daniel O'Connell, the founder and artistic director of Berkshire Artisans, created and commissioned sizable works in a variety of locations, including the fire and police stations and what's now known as the Boy's and Girl's Club of the Berkshires.
More recently, several murals have been installed on buildings in North Adams. And other communities across the state have used murals to enliven public spaces. Boston has a robust public art program, which includes murals.
The artist selected to install Pittsfield's mural will be paid a stipend of up to $850, including supplies. The deadline for submissions is April 21 at 3 p.m.
Glockner said the city's Paintbox Program will now include two utility boxes on Tyler Street in addition to the eight planned to be painted this year from North Street to Berkshire Health Systems
Design applications will be accepted through April 10.
More Info:
Tyler Street mural call for artists
Register by email: cultural@pittsfieldch.com
With your name, email and phone number.
Include a detailed color sketch, an artist statement and examples of prior work.
Deadline: 3 p.m. April 21.
Reach staff writer Carrie Saldo at 413-496-6221 or @carriesaldo