Pittsfield's Greening the Gateway Cities Program
Downtown Pittsfield, Inc. has partnered with the Berkshire Environmental Action Team to promote the Greening the Gateway Cities Program (GGCP) as it enters its final year of tree planting in Pittsfield. The two organizations will work together to evaluate tree health, build awareness of what is needed to keep trees healthy, and build capacity downtown and in adjacent neighborhoods that enables residents to care for their trees.
An Interview with Jay Girard, Certified Arborist for the Pittsfield GGCP
Follow Pittsfield's Greening the Gateway Cities Program on social media by clicking the icons below!
Watch the three 30 second videos below to get a quick overview of the program!
Follow the link below to see if you're in the Planting Zone and eligible for a free tree!
Simply type in your address and click the search icon!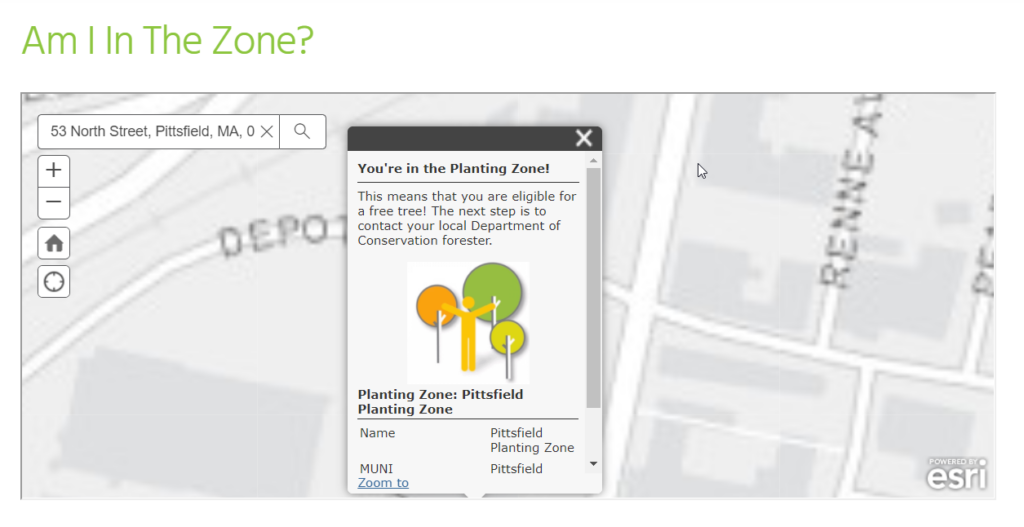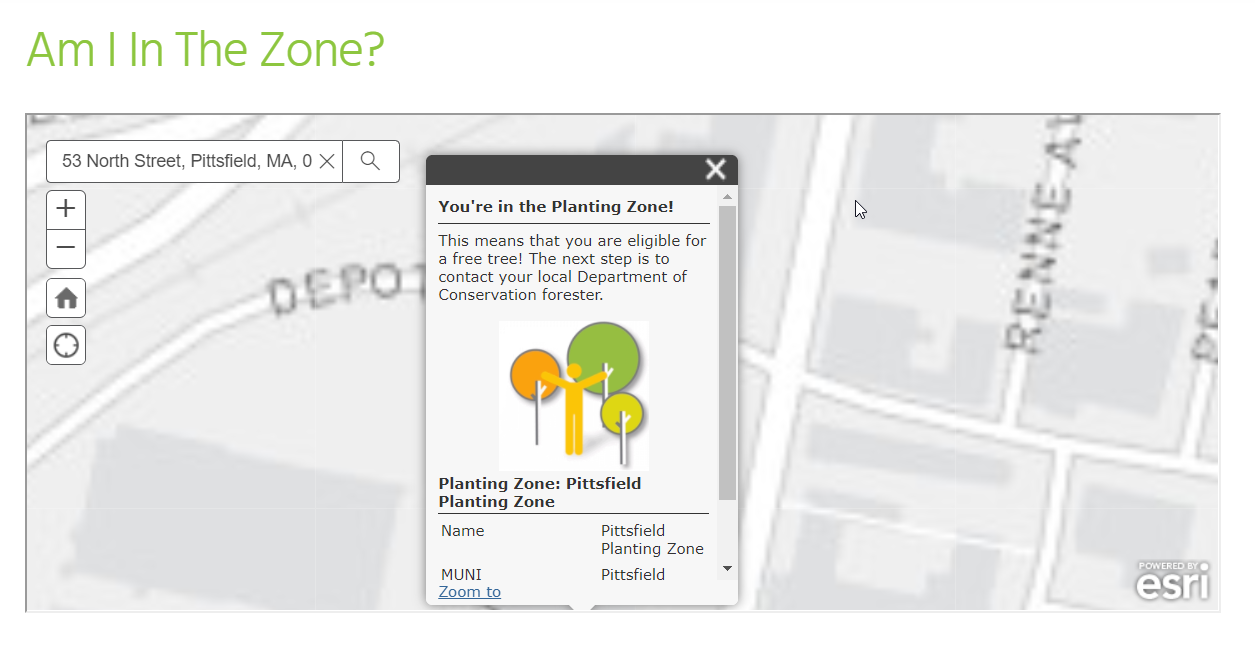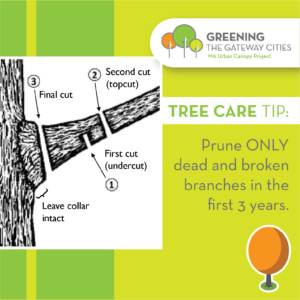 Pruning for aesthetics is not recommended during the first three years. Poor pruning can cause damage that lasts for the life of the tree. Click here to download a helpful guide on where and how to make the cuts before picking up the pruning tools.