The February 1st First Fridays Artswalk will encompass eleven art shows featuring over a dozen accomplished regional and student artists in Pittsfield's bustling Upstreet Cultural District. Venues will reach as far south as the Unitarian Universalist Church, 175 Wendell Avenue,and as far North as Berkshire Medical Center, 725 North Street. The February First Fridays Artswalk will kick –off with opening receptions and artists present throughout the "walk" from 5 to 8 pm on Friday, February 1st. There will be a free guided walking tour beginning at 5 pm on February 1st at the Intermodal Center at BRTA, 1 Columbus Ave.
The Lichtenstein Center for the Arts, 28 Renne Avenue, will feature The Ten Spot Photography Show, an invitational show featuring ten photographers from the Berkshires and beyond. The show opens on Friday, February 1st during the First Fridays Artswalk from 5 to 8 pm. The formal artists reception will take place on Thursday, February 14th from 5 to 7 pm, which is the official kick off evening for the 10×10 Upstreet Winter Arts Festival. 
The artists in The Ten Spot Photography Show include: Melissa Bissell, Lucie Castaldo, Denise Chandler, Susan Geller, Colleen Quinn, Emma Rothenberg-Ware, Susan Sabino, Carrie Wright, and students from Miss Hall's Photography Class. The show will be on view through March 1st.
IS183 Art School of the Berkshires will present "Berkshire Meditations", an exhibit by photojournalist Bradley Wakoff at the Brothership Building Window, 141 North Street. An opening reception with the artist will be held on Friday, February 1st, from 5 to 8 pm in the Brothership Building lobby during Artswalk, and the work will remain on view for the month.
Originally trained as a geologist, Wakoff left a career in academia to become a photojournalist. He spent a decade covering daily news in the Denver metro area and his images have been published in leading national and international outlets, including USAToday, Politiken, and the Washington Post. Last year, he photographed a story on backcountry skiing and Mount Greylock's Thunderbolt ski trail, which became the cover of Berkshire Magazine's Winter 2018-2019 issue. Today, he works primarily with non-profit clients, using his journalism training to bring their stories to life. Images from several on-going personal projects have hung nationally in juried gallery shows and been published in literary journals.
On view now at Dottie's Coffee Lounge, 444 North Street, is Abstraction as Reality: Works by 4 Photographers. There will be a reception with the artists on February 1st, 4:30 to 7 pm during Artswalk.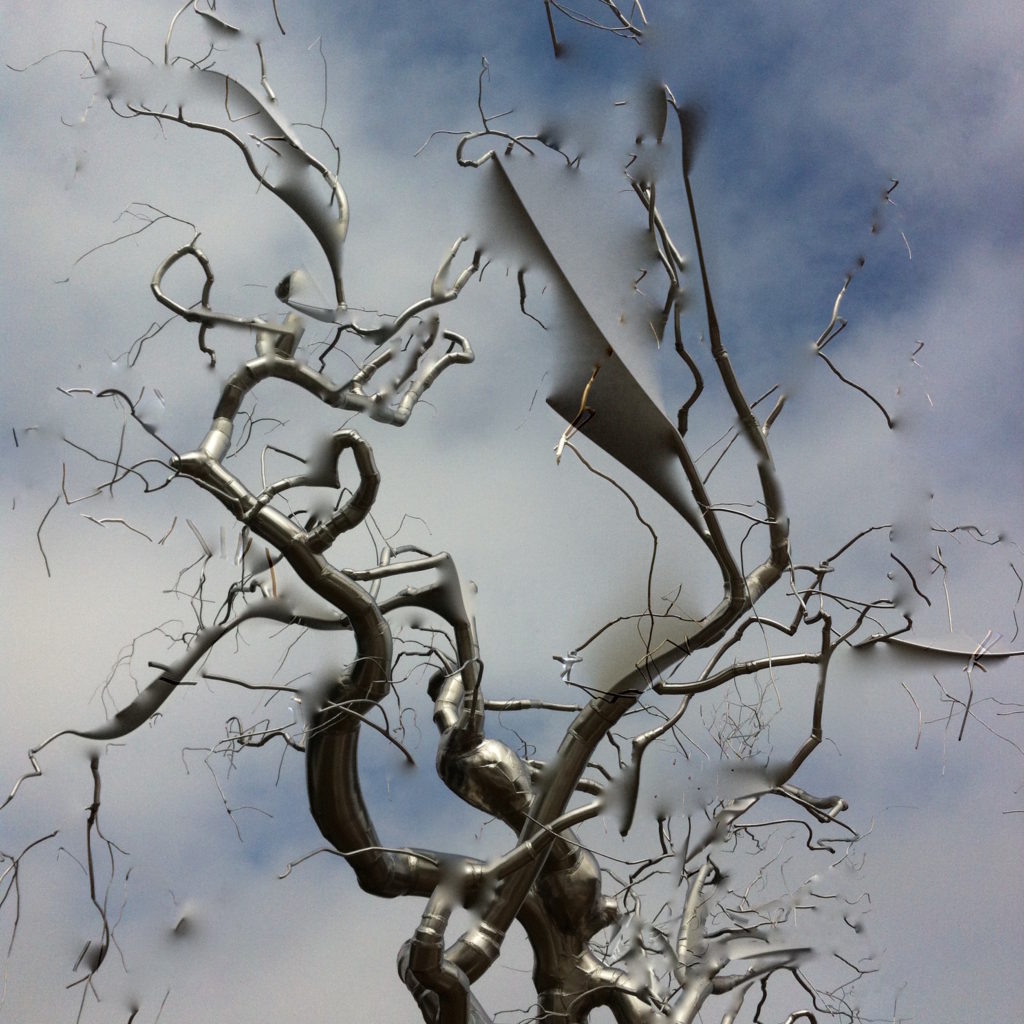 Dan Barenski
Abstraction as Reality presents the works of Sara Wallach, Vita Kay, Diane Firtell, and Dan Barenski who are attempting to describe the world in entirely abstract terms through photography. The show will be on view through March 31st.
The Unitarian Universalist Church, 175 Wendell Avenue, will present a show of nature photography by Linda Merry. The exhibit will be on view February 1st through the 24th, and will include a reception on Friday, February 1st, from 5 to 8 pm during Artswalk.
New shows from local artists will also be displayed at the following locations as part of First Fridays Artswalk: Berkshire Museum, The Marketplace Café, Hotel on North, The Funky Phoenix, Berkshire Paint and Sip, The Kinderhook Group, and Berkshire Medical Center.
First Fridays Artswalk is presented by Downtown Pittsfield, Inc. Most art exhibits are on display in participating venues throughout the month. Please check with venues for hours of operation. For more information on First Fridays Artswalk and to view a listing and map of all participating artists and locations, visit www.FirstFridaysArtswalk.com.