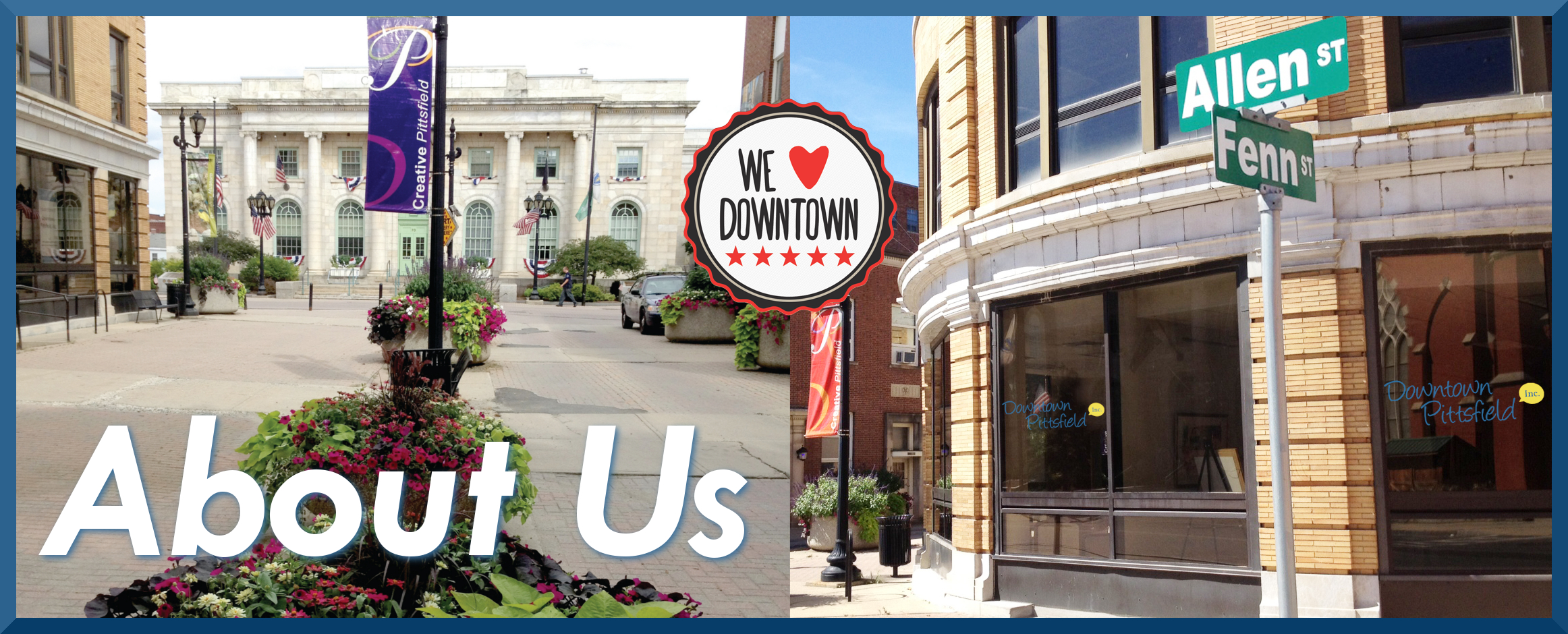 Since 1983, Downtown Pittsfield, Inc. (DPI) has been the recognized leader, facilitator and principal advocate for downtown. DPI has developed strategies and programs, mobilizing resources resulting in a creative, lively, sustainable environment.
DPI is a membership organization consisting of property owners, businesses, residents, cultural & entertainment venues, restaurants, and non-profit organizations who have joined forces to increase economic activity by promoting downtown as a great place to live, work, and play. DPI works in partnership with the various city departments which has led to major streetscape projects, parking improvements, and marketing initiatives.
2016-2020 Downtown Strategic Plan
Downtown Pittsfield, Inc. has embarked on the implementation of the 2016-2020 Downtown Pittsfield Strategic Plan. This plan builds upon the growth of downtown through accomplishments from the 2010 – 2015 Strategic Plan. Task forces of volunteers led by the Downtown Pittsfield, Inc. Board of Directors have been formed to implement the plan's four strategies:
Strategy 1: There is unanimous recognition among DPI's constituents that in order to meet the other objectives in this plan, the public must feel and be safe. Our organization's highest priority is therefore to do everything in our power to improve public safety and the public's feeling of safety while in the downtown area.
Strategy 2: Increase the quantity and diversity of everyday foot traffic in an effort to broaden the potential customer base for our retail businesses.
Strategy 3: Promote the positive aspects of downtown Pittsfield throughout the region.
Strategy 4: Continue to improve the appearance, convenience, and walkability of downtown Pittsfield to create a safe, healthy, and attractive environment for all.
DPI members and downtown stakeholders are invited to join a task force to continue the great progress in downtown.