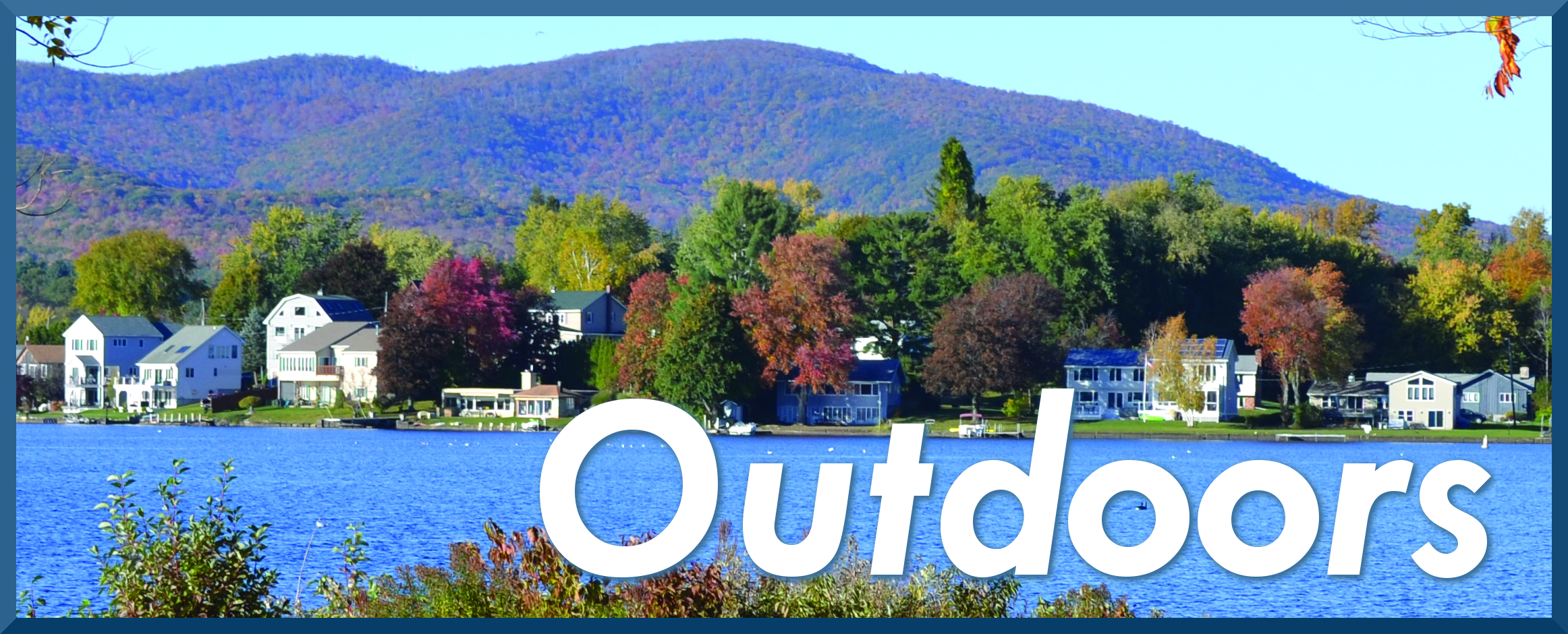 Image courtesy of Regina Burgio.
2-Mile Walking Loops
The loops are marked with green signage along the way to guide pedestrians.
Downtown Loop – The Colonial Theatre on South Street, around Park Square, up North Street to Berkshire Medical Center and then loop back to where you started.
Morningside Loop – Corner of Tyler Street and Woodlawn Avenue to The Common via First Street, looping back to the Tyler and Woodlawn intersection.
WALKING/RUNNING
Berkshire Running Center
34 Depot St.
413-344-4472
Offering personal training, group programs, running events and suggestions on the best places for running in the county.
MOUNTAIN BIKING
For the best mountain biking trails in Pittsfield, visit the Pittsfield State Forest.
Ordinary Cycles
247 North St.
413-442-7225
BIKE AND SKATE PARK
Pittsfield Skate Plaza
1 Appleton Ave. (0.5 acres)
The newest skate and BMX facility in Western Massachusetts, the Pittsfield Skate Plaza is a full concrete park with a plethora of freestyle skating and biking features like spines, ramps and a bowl. Please follow downtown ordinance and sidewalk safety rules outside of the park.
LAKES
Burbank Park/Onota Lake
500 Lakeway Drive
Fishing Pier, Public Boat Launch, Swimming Beach, Bath House, Picnic Areas, Playground, Sitting Areas, Controy Pavilion, Trails. 188 acres
Pontoosuc Lake Park
40 Hancock Rd.
Public Boat Launch, Swimming, Picnic Areas. (23 acres)
Berkshire Rowing and Sculling
Society (BRASS) ­–
Cuyler Boathouse
Onota Lake
413-442-7769
berkshirerowing.com
Adjacent to public boat launch. Dedicated to teaching rowing in single sculls and crew boats for pleasure and competition.
Onota Boat Livery
463 Pecks Rd.
413-442-1724
onotaboat.com
Rents canoes, kayaks, sail and motor boats and pontoons on nearby Onota Lake.
U-Drive Rent-A-Boat
1651 North St. (Route 7)
413-281-4196
Boat rentals on Pontoosuc Lake.
Fishing Licenses
413-684-1646
masswildlife.org
Fishing licenses are required for all persons, ages 15 and older. Licenses can be obtained by contacting the Division of Fisheries and Wildlife.
GOLF COURSES (PUBLIC)
General Electric Athletic
Association (GEAA) – 9 hole
303 Crane Ave.
413-443-5746
Pontoosuc Lake Country Club – 18 hole
38 Kirkwood Dr.
413-445-4217
plcc.biz
TENNIS COURTS  (PUBLIC)
Herberg Middle School
501 Pomeroy Ave.
Reid Middle School
950 North St.
Lakewood Park
301 Newell St.
SKIING, SNOWBOARDING & SLEDDING
For sledding, see Parks, Osceola & Clapp
Bousquet Ski Resort & Summer Family Fun Center
101 Dan Fox Dr. 
413-442-8316
bousquets.com
Bousquet is a 200-acre ski area in the winter, and a family fun adventure park in the summer. In the winter, Bousquet features a vertical drop of 750 feet, twenty-four trails, three lifts, two magic carpets, three terrain parks, snowtubing, and 85 percent snowmaking coverage. In the summer, visitors can enjoy six waterslides, an activity pool, go-karts, a climbing wall, bungee trampoline, mini golf, a zipline and disk golf.
Jiminy Peak
37 Corey Rd.
Hancock, MA
413-738-5500
Jiminy Peak Mountain Resort is the largest ski and snowboard resort in southern New England, summer home to Mountain Adventure Park and the only mountain resort in North America to generate its own energy using alternative wind power. Jiminy features extensive conference and wedding facilities for groups up to 400 people. Since opening in 1948 Jiminy Peak has evolved to become a 4 season resort, offering something for everyone.
Pittsfield State Forest
1041 Cascade St.
413-442-8992
Streams, waterfalls and flowering shrubs abound in Pittsfield State Forest, including 65 acres of wild azalea fields that are a profusion of pink blossoms in June. The forest has two camping areas, two picnic areas, an outdoor auditorium, and a swimming beach at scenic Berry Pond. The striking vista from the top of Berry Mountain, accessible by automobile from April to December, is a great place to watch the sun set. Thirty miles of trails include the paved three-quarter mile Tranquility Trail. A wheelchair-accessible picnic area and restroom are located nearby.
CITY PARKS
Allen Heights
150 Windsor Ave.
(2.3 acres)
Playground, Athletic Field
Belanger Youth Athletic Facility
375 Newell St. (5.5 acres)
Playground, Little League Complex, Walking Track
Carrie Bak Park
150 Danforth St.
(0.7 acres)
Playground, Wildlife Viewing Tower, Picnic Area
Christopher R. Porter Memorial Park
37 Highland Ave. (2.3 acres)
Play Equipment
Clapp Park
233 West Housatonic St. (33 acres)
Playground, Athletic Field, Baseball Fields, Basketball Court, Sledding Hill, Walking Track
Coolidge Park
220 West Union St. (28 acres)
Athletic Fields, Trails
Crane Park
100 Dartmouth St.
(1.9 acres)
In-line Hockey Rink, Basketball Court, Swings
Deming Park
84 Meadow Lane (9.6 acres)
Baseball Fields, Basketball Court, Playground
Dorothy Amos Park
320 West St. (2.1 acres)
Playground, Basketball Courts, Sitting Area
Durant Park
30 John St. (2.1 acres)
Playground, Basketball Court, Softball Field, Picnic Area, Sitting Areas
First Street Common 
100 First St. (7.1 acres)
Playground, Basketball Court, Splash Pad, Performance Pavilion, Sculpture Lawn, Picnic Area & Outdoor Events
Kirvin Park
974 Williams St. (227 acres)
Playground, Athletic Fields, Basketball Court, Disc Golf, Walking Trails
Lakewood Park
301 Newell St. (6.3 acres)
Tennis Courts, Basketball Court, Athletic Fields
Lebanon Park
185 Lebanon Ave. (6 acres)
Play Equipment, Athletic Field, Basketball Court
Marchisio Park
276 Dalton Division Rd. (19 acres)
Basketball Court, Volleyball Courts, Playground, Athletic Fields
Osceola Park 
50 Osceola St. (9 acres)
Basketball Court, Athletic Fields, Play Equipment, Sledding Hill with Rope Tow
Park Square Pittsfield. Kimberly Gritman photo. Pittsfield Christmas Tree in Park Square. Shaun Muldowney photo.
Park Square 
1 Bank Row (0.7 acres)
Fountain, Monuments, Sitting Area, Flower Beds
Persip Pedestrian Plaza
175 North St. (0.1 acres)
Performance Platform, Sitting Area
Ray Crow Park
25 Winter St. (0.9 acres)
Playground, Picnic Area, Basketball Court
Sottile Pedestrian Plaza
200 North St. (0.1 acres)
Sitting Area
South Street Memorial Park
295 South St. (2.2 acres)
Veterans Memorial, Sitting Area
Springside Park
874 North St. (246 acres)
Springside House, Vincent J. Hebert Arboretum, Gardens, Trails, Girls Softball Complex, Little League Field, Handicap Accessible Playground, Basketball Court, Springside Pond
Tucker Park
190 Robbins Ave. (0.8 acres)
Playground, Tot-Lot Playground, Basketball Court
Wellesley Park
50 Wellesley St. (1 acres)
Sitting Area
West Memorial Park
50 Cheshire Rd., Route 8 (4 acres)
Play Equipment, Athletic Fields
Wahconah Park
105 Wahconah St. (102 acres)
Baseball Stadium, Athletic Fields, Basketball Court
Wahconah Park is an atmospheric minor league ballpark, recently added to the National Register of Historic Places. One of the last remaining ballparks in the United States with a wooden grandstand, it was constructed in 1919 and seats 4,500. Wahconah Park's classic and intimate design offers fans a ballpark experience that harkens back to the early decades of attending a ballgame. The stadium is currently home to the Pittsfield Suns of the Futures Collegiate Baseball League.
Pittsfield Suns
413-445-7867
pittsfieldsuns.com
See ad on page 24.
CONSERVATION AREAS
Barkerville Conservation Area
320 Barker Rd. (74 acres)
Hiking Trails and Open Space
Brattlebrook Park
200 Longview Terrace (138 acres)
Nature Area
Fred Garner River Park
300 Pomeroy Ave. (10.2 acres)
Canoe Launch, Athletic Field, Nature Trails
Tierney Conservation Area
180 Jason St. (47 acres)
Nature Area
Wild Acres
500 South Mountain Rd. (112.5 acres)
Youth Fishing Pond, Observation Tower, Nature Trails, Picnic Pavilion
Canoe Meadows Wildlife Sanctuary, Massachusetts Audubon Society
Holmes Rd. (264 acres)
413-637-0320 | massaudubon.org
Located just one mile from the center of Pittsfield, Canoe Meadows features three miles of trails winding through scenic woods, fields, and wetlands; attracting birds such as bobolinks, ospreys, and great blue herons; and along the edge of the Housatonic River. Keep your eyes open for signs of beavers, otters, and wild turkeys while exploring Canoe Meadows.