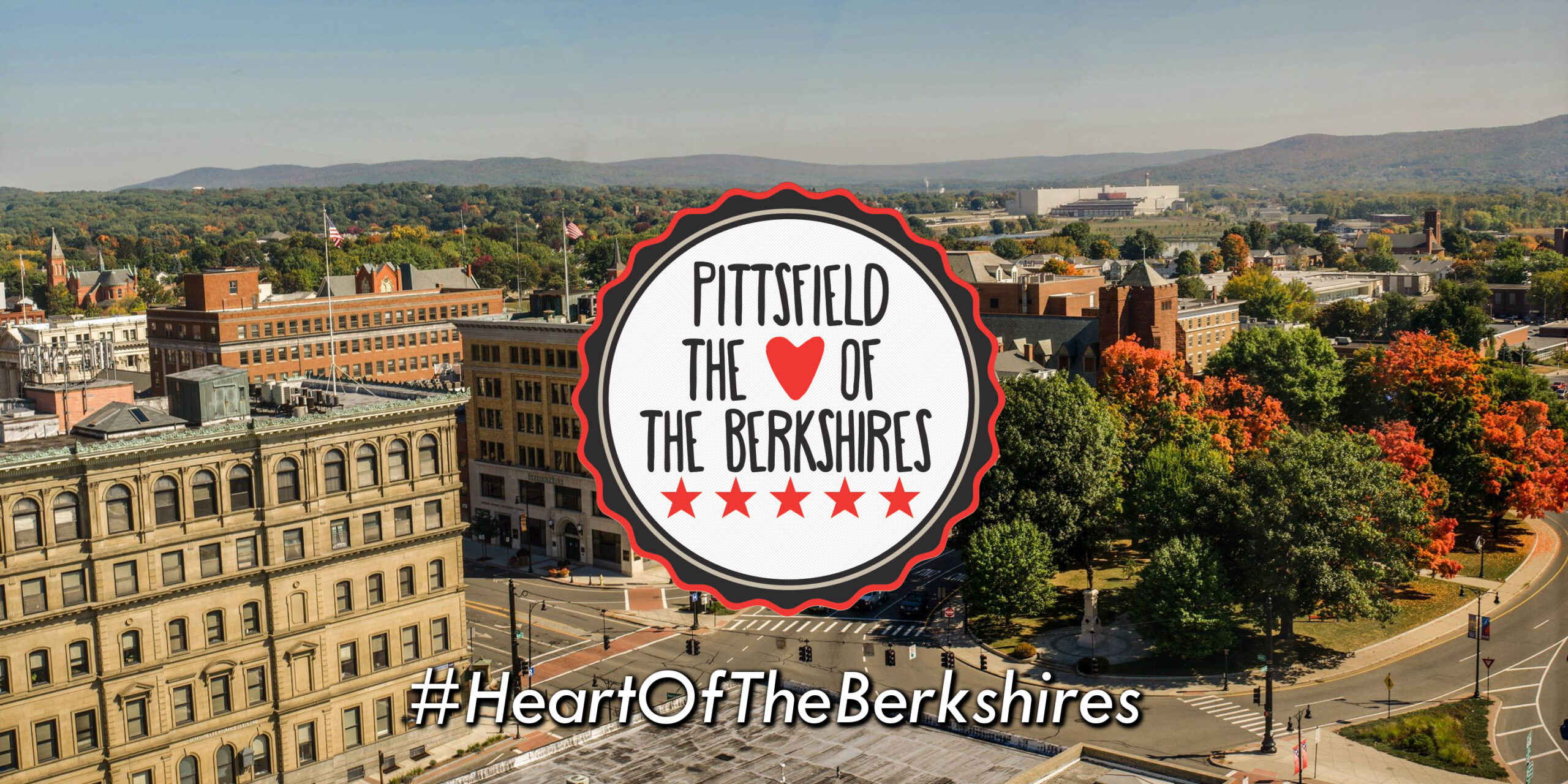 Dear members,
We can accomplish more together than we can separately, so let's join forces and promote Downtown Pittsfield as the "Heart of the Berkshires"!
We all recognize the strengths of our city and what's a better way to claim our ranking as the best place to shop, dine, play, and live in the Berkshires than by proclaiming ourselves the "Heart of the Berkshires"!
To help unite our individual branding and marketing efforts, we have created a "Heart of the Berkshires Toolkit" for the business and personal use of our members. We have included graphics that are ready to use or manipulate for use on your website, e-newsletters, social media, and print materials. All graphics are available free to download via the following Dropbox link: https://www.dropbox.com/sh/g0hi04u8zjta66c/AAAhEvcYucf-nDMG82DHfIZ6a?dl=0
We encourage everyone to utilize the hashtag #HeartOfTheBerkshires on social media (Facebook, Twitter, Instagram) when you are posting about Pittsfield good news, products and services, events, natural beauty, fun stuff, and more!
Also, please direct customers and visitors to our website at downtownpittsfield.com. There are up-to-date listings under the categories of Shop, Dine, Play and Live. Our downtown website is the perfect place to plan out a day or a week in downtown Pittsfield! Plus, there is updated parking information, blogs on current events, and links to local calendars. We have included graphics that you can embed in your website and e-newsletter or post on your social media pages with our website link.
Let's come together and show the Berkshires and beyond how much "heart" we really have!
Sincerely,
The Downtown Pittsfield, Inc. Team
Rebecca Brien, Kimberly Gritman, and Arri Better
This Toolkit is for the exclusive use of Downtown Pittsfield, Inc. members.