July First Fridays Artswalk
Friday, July 1, 5 to 8 pm
Enjoy a dozen brand new art shows and exhibits during the First Fridays Artswalk on Friday, July 1, 5 to 8 pm. Download the Downtown Pittsfield app in the App Store or on Google Play to follow a virtual walking tour of art on your cell phone.
First Fridays Artswalk transforms downtown Pittsfield retailers, restaurants, and organizations into art galleries. Explore art and meet artists during opening receptions on the first Friday of the month from 5 to 8 pm, with most art on display all month long.
Indoors Out! Free Kids' Paint & Sip
Friday, July 1, 5 to 7:30 pm
Downtown Pittsfield, Inc. will present Indoors Out! Free Kids' Paint & Sip on Friday, July 1, 5-7:30 pm, at the parklet and outdoor seating area at The Marketplace Café, 53 North Street. This event will be held in conjunction with the July 1st First Fridays Artswalk which will take place in a dozen locations in downtown Pittsfield from 5 to 8 pm.
This free event is best suited for ages 5 to 12, although older children are welcome. All materials, instruction, snacks, and juice will be provided. July's painting theme will be fireworks. Children must be accompanied by an adult and masks are recommended. The alternate rain location will be at Hot Harry's covered outdoor seating area at 37 North Street.
Downtown Pittsfield, Inc. and Indoors Out! present Indepen-DANCE by Boxxa Vine!
Friday, July 1, 5 to 8 pm
Join Boxxa Vine for a pop-up dance party at Persip Park as she DJs and performs hourly, moving and grooving to start the Fourth of July weekend!
There will be giveaways, performances, music, and more!
Hourly schedule:
00:00-00:30 Dance party and meet and greet with Boxxa Vine
00:30-00:45 Mini show with games and giveaways
00:45-00:00 Boxxa is on break, BRB!
Bio: Boxxa Vine is a Pittsfield-based drag queen and costume creator with a flair for the dramatic and theatrical. A self-taught seamstress who has worked on pieces that have appeared locally, across the country, and on shows such as RuPaul's Drag Race, RuPaul's Drag Race All Stars, and The View, she is also a six-time pageant title holder (Miss Gay: Western MA, Boston, Central NY, Camp Capital NY, Werrrk.com, and Berkshire). She spends most of her free time trying to get new and exciting drag events going around the Berkshires through her business Out of the Boxxa Productions.
Westfield Starfires at Pittsfield Suns
Friday, July 1, 6:35 pm
Wahconah Park
First Responders Night sponsored by Lenco. First responders show your ID and get in for free.
Back Porch Music: Ali McGuirk (at Hancock Shaker Village)
Friday, July 1, 7 to 9:30 pm 
Boston singer-songwriter Ali McGuirk has been described by The Boston Globe as, "a soul singer who evokes comparisons to Amy Winehouse but rocks even harder." Her sound combines the sounds of classic soul with folk songwriter lyricism. McGuirk's debut album, Slow Burn, made rock critic Steve Morse's "Top Ten albums of 2017" in The Boston Globe and earned her recognition as one of New England's most compelling artists.
Tickets are $25/day of ($20/advance); kids 12 and under are free. Reserve tickets online or call 413.443.0188, ext 0. Click here to purchase tickets!
Concerts are on the back porch and guests sit on the lawn. Bring your own blanket or lawn chair. If rain is forecasted, the concert will move indoors. Doors open at 6:30 pm.
Shop and Dine Downtown with a Bang!
Saturday, July 2
Begin your shopping day downtown at the Pittsfield Farmers Market at the First Street Common from 9 am to 1 pm! Then come downtown for local shopping and dining! Click here to view holiday weekend hours!
Pittsfield Parade Car Show
Sunday, July 3, 10 am to 2 pm
The Pittsfield Parade Committee's Car Show will be in the McKay Street Parking Lot and is free to attend. To enter your car, contact [email protected].
Antique cars, hot rods, and some new but interesting vehicles will grace downtown Pittsfield to see who can win Best of Show, Visitor Choice, Parade Committee Choice, Best Truck, Best Custom Car, and Oldest Vehicle. Some two dozen of the cars on display will be participating in the parade.
Visitor parking will be in the McKay Street garage located behind The Beacon Cinema.
A 50/50 raffle will benefit the parade and the Parade Committee will be passing the bucket for additional donations. Food concession will be on site.
All proceeds of this event will benefit the Pittsfield Parade Committee.
Brockton Rox at Pittsfield Suns
Sunday, July 3, 4:05 pm
Wahconah Park 
Kids Run the Bases after the Game!
Pittsfield Parade Mummers Concert
Sunday, July 3, 6 pm
The Pittsfield Parade Committee presents a Mummers Concert featuring the Greater Kensington String Band at First United Methodist Church, 55 Fenn Street. Admission is a $10 donation at the door to the Pittsfield Parade Committee.
Independence Day 5k Run
Monday, July 4, 9:15 am
A 5K road race on the course of, and immediately preceding, Pittsfield's Annual Fourth of July Parade. This race is sponsored by Berkshire Health Systems.
Click here for more information!
Pittsfield's Fourth of July Parade
Monday, July 4, 10 am
The parade kicks off at 10 am sharp on July 4th rain or shine.
The parade begins at the intersection of South and East/West Housatonic Streets. It heads north up South Street on the southbound lane, straight through Park Square, and continues up the southbound lane of North Street to Wahconah Street before ending at Wahconah Park.
Parking is available at Fenn Street/First Street lot, Eagle Street lot, McKay Street lot/garage, and the Summer Street lot.
No parking is allowed at Wahconah Park, along the parade route or the staging area.
Vermont Lake Monsters at Pittsfield Suns
Monday, July 4, 6:35 pm
Wahconah Park – Laser Light Show after the game!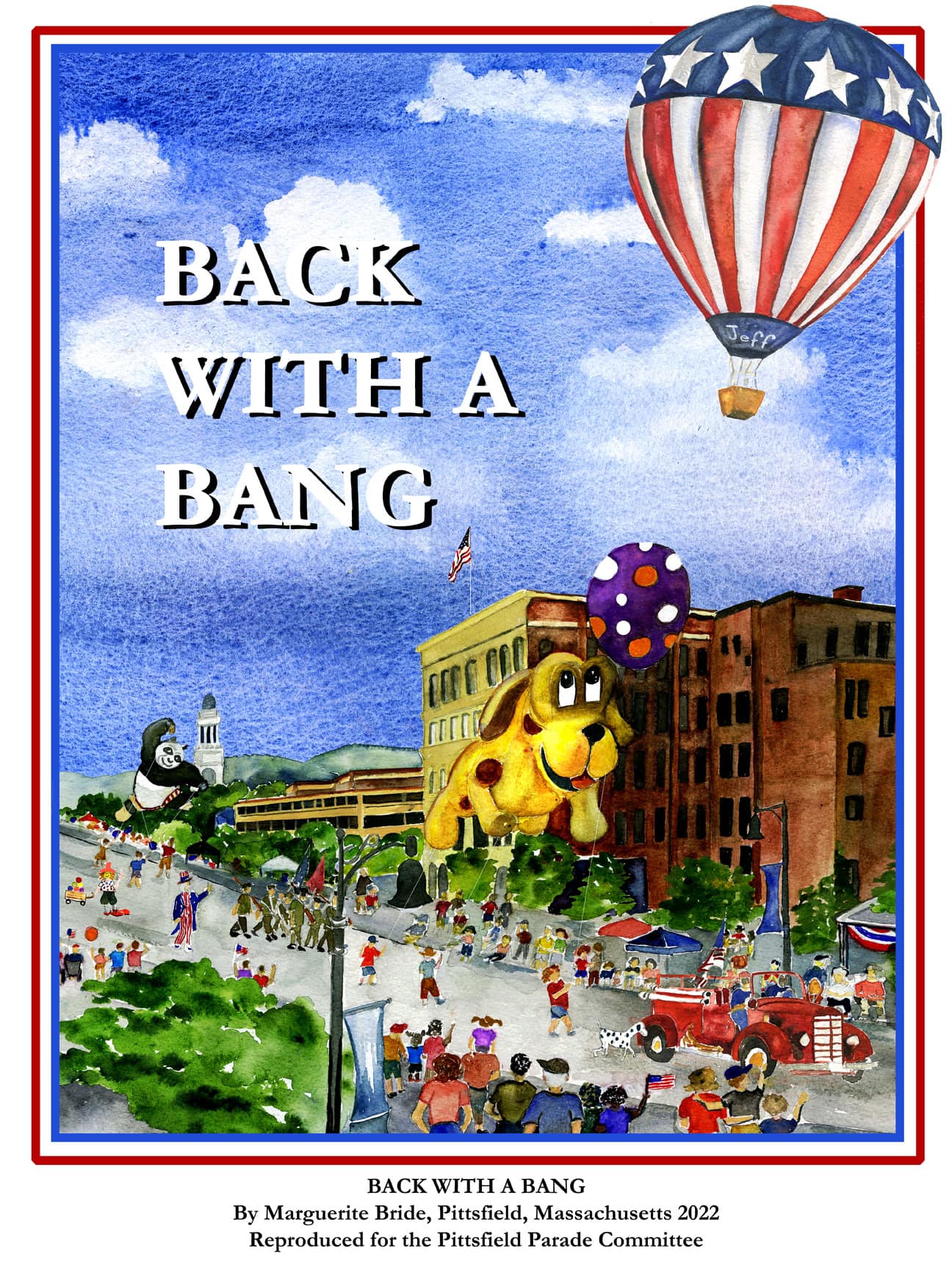 All Indoors Out! Programming is presented by Downtown Pittsfield, Inc. and funding has been provided by the Commonwealth Places Program created by MassDevelopment. These events are presented in partnership with First Fridays Artswalk.