Berkshire Countywide CozQuest Holiday Treasure Hunt
November 27

-

December 31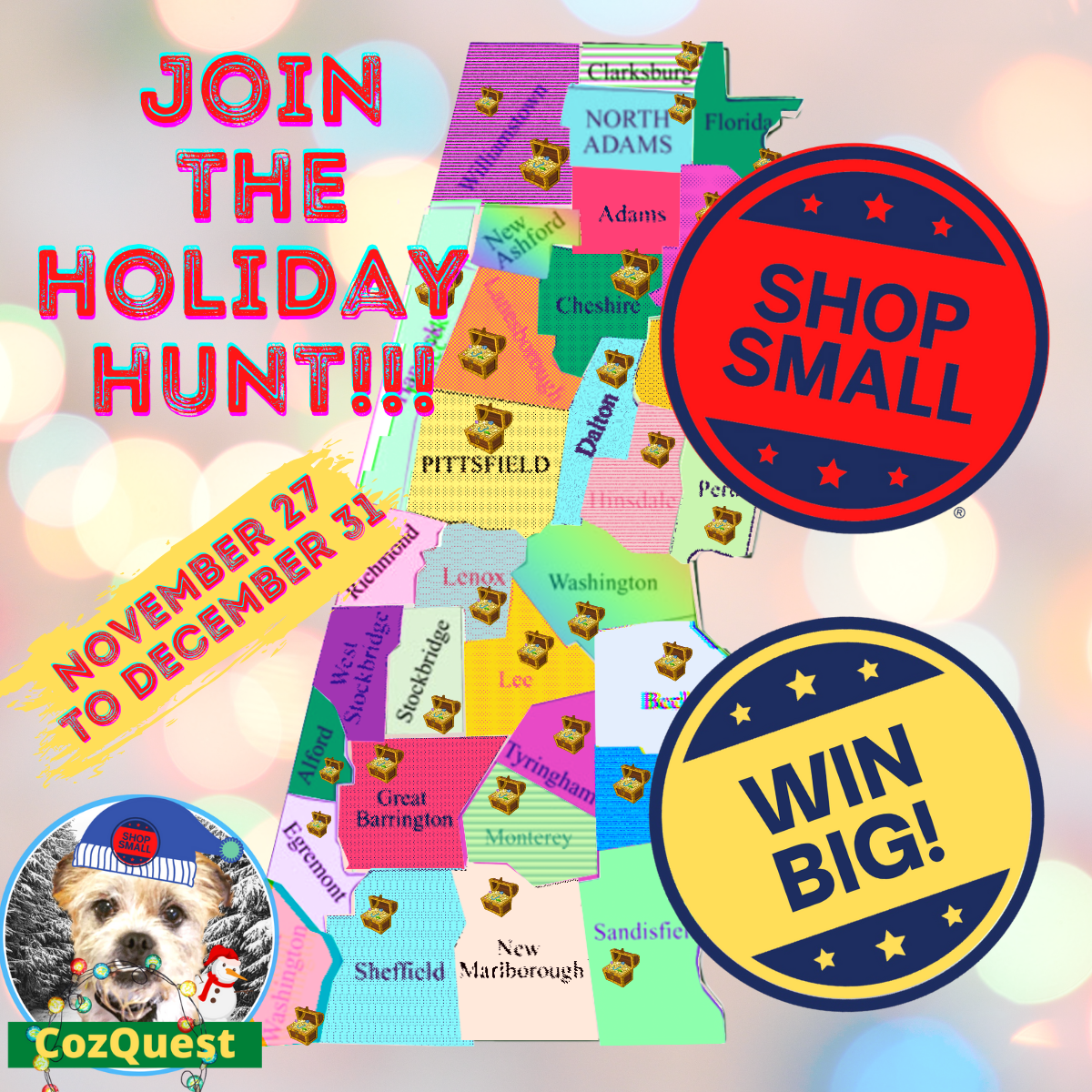 CozQuest Holiday Hunt!
Saturday, November 27 – Friday, December 31
It's going to be a BIG holiday season for treasure hunting in the Berks!
From November 27 – December 31, we'll be doing a Countywide treasure hunt!
100+ small businesses will be offering up treasure for hunters!
Deals, discounts, and prizes will be hidden all across the county…
AND for CozQuesters who can find the most treasures, we'll have some BIG prizes from locals we love!!
$500 from Lee Bank
$250 Downtown Pittsfield Gift Card from Downtown Pittsfield, Inc.
$300 in BerkShares
$250 Gift Card from Paul Rich & Sons
$100 Gift Card to Where'd You Get That!?
​6 month Membership to Berkshire Fitness and Wellness Center
a Wii from Tyler Street Lab
a membership to Norman Rockwell Museum
and a grab bag of prizes, tickets and gift cards from The Mount, MASS MoCA, Blue Q, The Shop, the Berkshire Museum, Bright Ideas Brewing, Mission, Haven Cafe, The Gateways Inn, Berkshire Dogs Unleashed, Flat Burger Society, and more TBA!
The hunt begins on Small Business Saturday, November 27 and runs until December 31!
Visit CozQuest.com to play AND possibly win, while you support the local economy, build community, and have fun!