Downtown Pittsfield, Inc. Annual Meeting
May 1 @ 8:00 am

-

8:30 am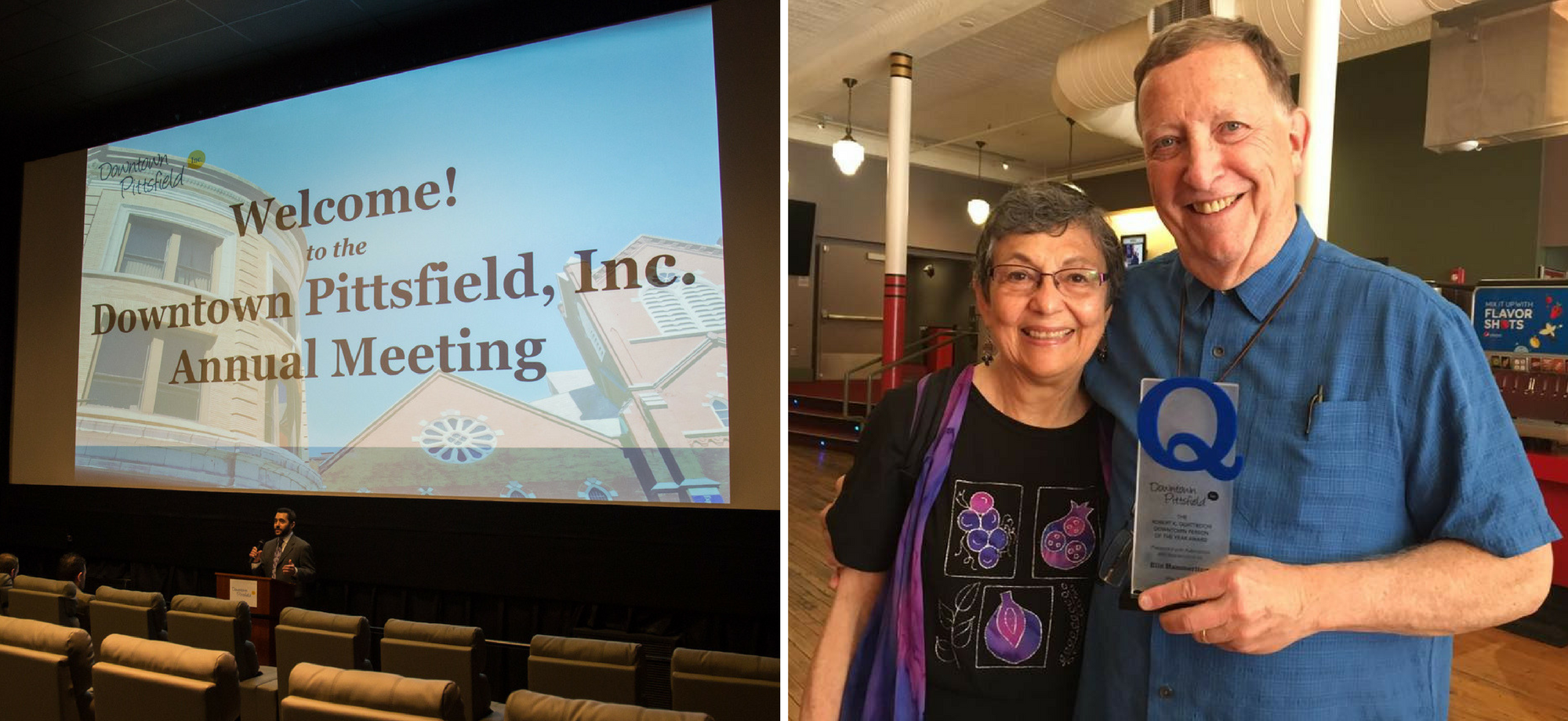 Downtown Pittsfield, Inc. Annual Meeting
Friday, May 1, 2020, 8 am
The Downtown Pittsfield, Inc. (DPI) Annual Meeting will occur virtually via Zoom on Friday, May 1, 2020 at 8:00 am. Each year, Pittsfield's downtown association, elects its corporators and directors at the annual meeting. Mayor Linda Tyer and Rep. Tricia Farley-Bouvier are slated to speak during this year's Zoom event. Usually, the organization presents three awards at the annual meeting; the Community Award, the President's Award, and the Robert K. Quattrochi Downtown Person of the Year Award, but this year they hope to present these awards at a later date in person.
The public is invited to register for the annual meeting at: tinyurl.com/y96rerll
Registration is required.
The Downtown Pittsfield, Inc. Annual Meeting Agenda is as follows:
Opening remarks from Board of Directors President, Jesse Cook-Dubin
Speakers:
Mayor Linda Tyer
Representative Tricia Farley-Bouvier
Election of Corporators & Directors
Board of Directors Meeting
Remarks by Director, Branden Huldeen
Executive Director's Report with Cheryl Mirer