The August 2nd First Fridays Artswalk will encompass eighteen art shows featuring over a dozen accomplished regional artists in Pittsfield's bustling Upstreet Cultural District. Venues will reach as far south as the Unitarian Universalist Church, 175 Wendell Avenue, and as far North as Berkshire Medical Center, 725 North Street. The August First Fridays Artswalk will kick –off with opening receptions and artists present throughout the "walk" from 5 to 8 pm on Friday, August 2. There will be a free guided walking tour beginning at 5 pm on August 2 at the Intermodal Center at BRTA, 1 Columbus Ave.
There will also be an Artswalk Scavenger Hunt for specific artworks throughout the downtown on August 2, and prizes donated by The Beacon Cinema, King Kone, and Ayelada will be awarded to youth aged 19 and younger. More information about the Scavenger Hunt and First Fridays Artswalk can be found at the Artswalk table in Crawford Square, 137 North Street, from 5 to 8 pm on August 2, and at www.FirstFridaysArtswalk.com.
The Lichtenstein Center for the Arts, 28 Renne Avenue, will feature "HAPPY", an abstract artshow by Jesse Tobin McCauley, for the month of August. There will be an opening reception during First Fridays Artswalk on August 2 from 5 to 8 pm and the exhibit runs August 2-31, 2019.
Jesse is a Pittsfield-native and painter who has also worked as a graphic designer in Los Angeles, New York and the Berkshires. She is currently the Director of Creative at Main Street Hospitality, and she sits on the board of the Berkshire Art Association. Currently, she is a member of the art crew, The Tobin Trifecta. Of the show, she says, "Your first instinct will be to smile, your second is to look closer. The colors suck you in… Experience the color with a child-like joy and wide-open eyes. Let the feeling of happiness overwhelm you and the fear of color wash away."
The Marketplace Café, 53 North Street, will feature "Macro nature photography – Exploring Pollinators" by Emma K. Rothenberg-Ware for the month of August. There will be a reception during Artswalk on Friday, August 2, 5 to 8 pm. Emma is a local photographer who provides photography services for weddings, engagements, family portraits, events, and theater performances, as well as interior/exterior photography for real estate and commercial business. She will be showcasing her macro nature photography in this show on view for the month of August at the Marketplace Café.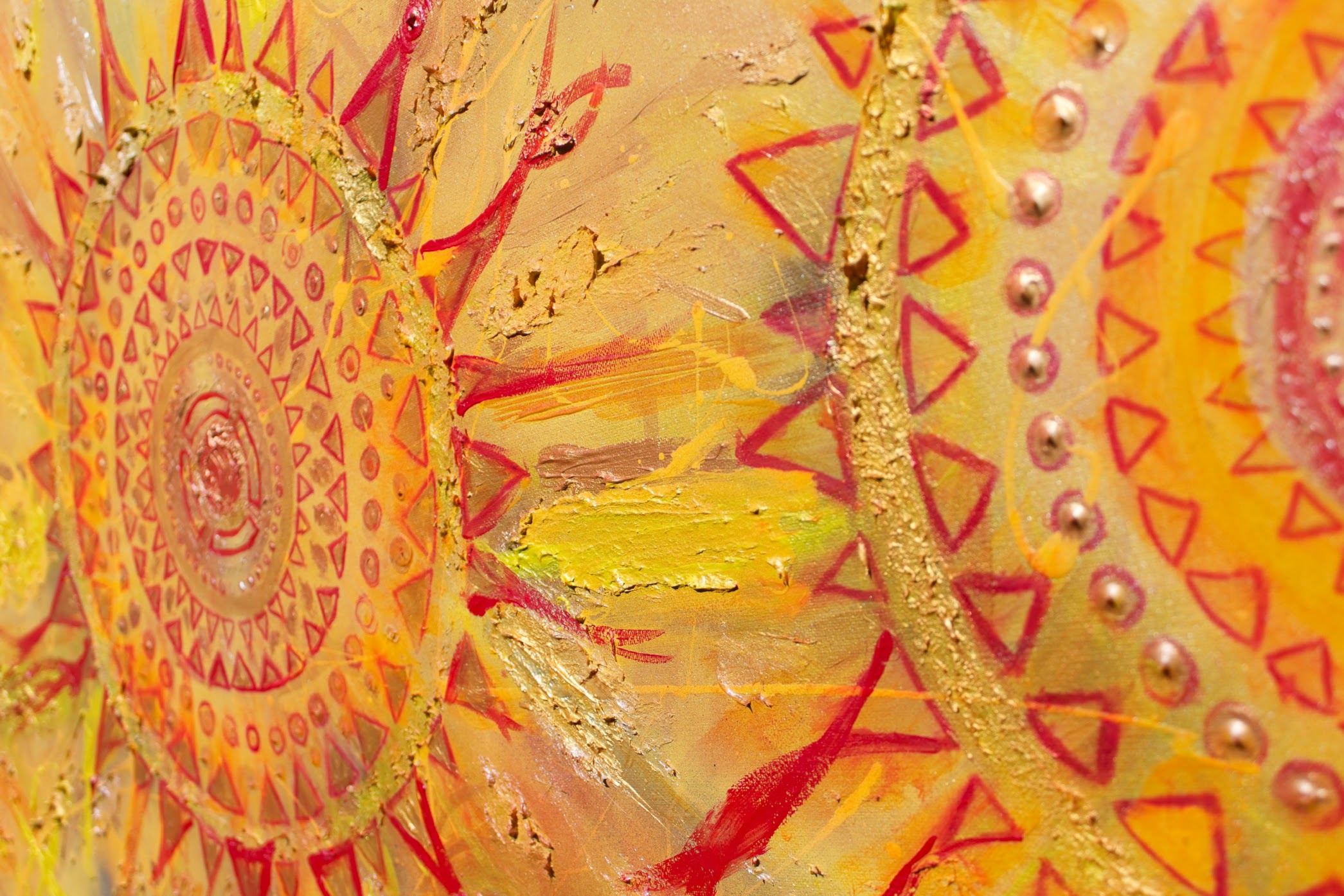 Steven Valenti's Clothing, 157 North Street, will display "Athanatoi" by Auron C. Stark for the month of August. There will be an opening reception from 5 to 8 pm on August 2 during First Fridays Artswalk.
A California born, Berkshire native, A.C. Stark has spent his life traveling and studying many forms of art, from Art History and Architecture in Italy, to the Aboriginal Paintings of Australia, to the masterful glass sculptures of Chihuly. His passion for prose in all its forms greatly affects his perspective and pallet. Mythology, Shakespeare, science fiction, comic books, and many other forms of literature and cultural stories have led to his current Artistic phase: a surreal Unification of anecdotal and ancestral knowledge placed on canvas for all to see.
New shows from local artists will also be displayed at the following locations as part of First Fridays Artswalk: NUarts Gallery & Studios, The Beacon Cinema, Berkshire Museum, Uncorked Wine & Beer Lounge, Lee Bank, TKG Real Estate, Brothership Building Window, Berkshire Theatre Group at the Colonial Theatre, The Funky Phoenix, Berkshire Paint and Sip, and Berkshire Medical Center.
Most art exhibits are on display in participating venues throughout the month. Please check with venues for hours of operation. For more information on First Fridays Artswalk and to view a listing and map of all participating artists and locations, visit www.FirstFridaysArtswalk.com.
This program is supported in part by a grant from the Pittsfield Cultural Council, a local agency which is supported by the Mass Cultural Council, a state agency. This project is also supported by a grant awarded by Berkshire Taconic Community Foundation's Arts Build Community initiative with funding from the Barr Foundation.
Featured images in header (left to right): Jesse Tobin McCauley and Emma K. Rothenberg-Ware