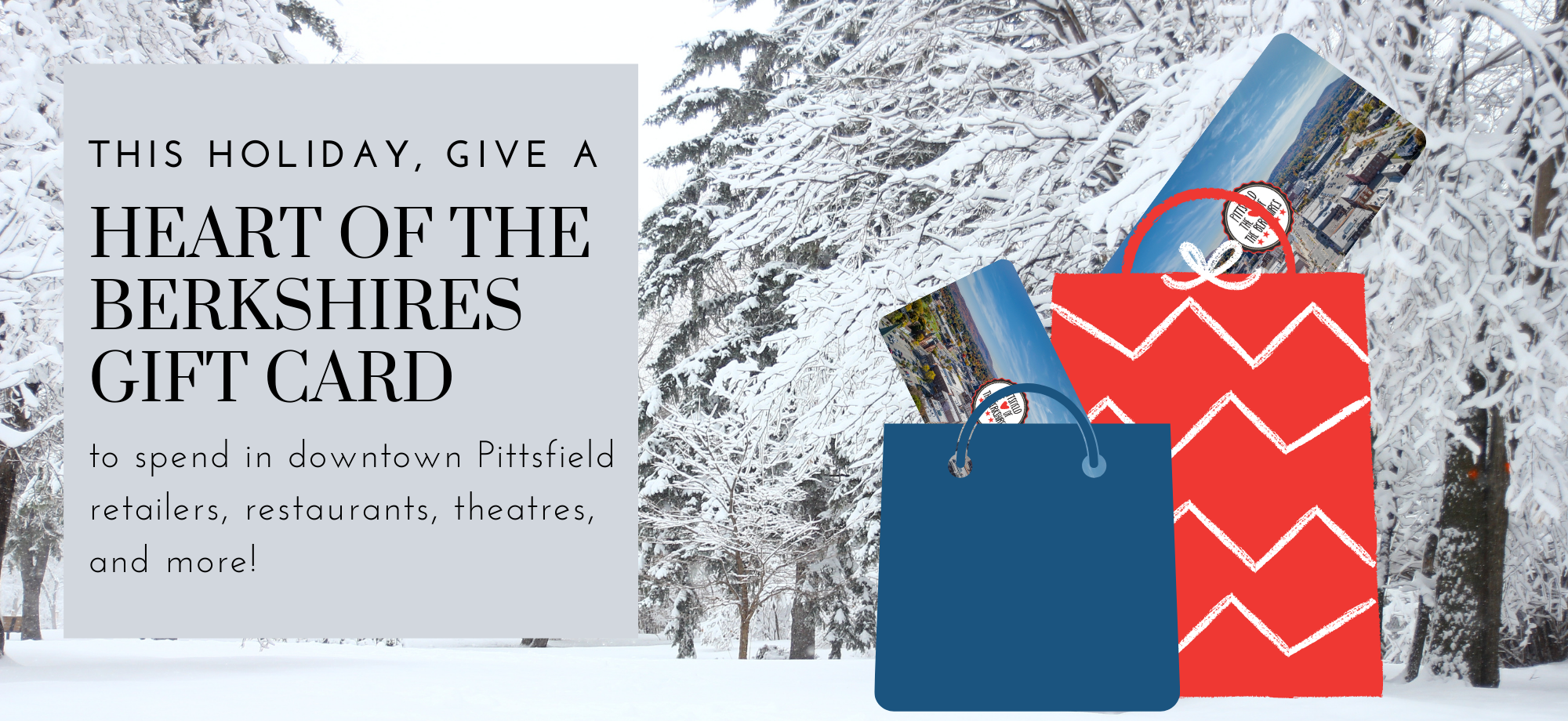 Heart of the Berkshires (Downtown Pittsfield) Gift Card
Downtown Pittsfield, Inc. with support from Berkshire Bank has launched the Heart of the Berkshires e-gift card which can be used at many of your favorite retailers, restaurants, services and entertainment venues in downtown Pittsfield. The Heart of the Berkshires e-gift card can be used at all participating locations downtown and custom amounts are available between $5 and $250.
The Heart of the Berkshires e-gift card is a unique gift which also supports local businesses that need our support most this holiday season!
Participating businesses include:
Barrington Stage Company
Berkshire Family YMCA
Berkshire Fitness & Wellness
Berkshire Theatre Group
Berkshire Yoga Dance & Fitness
Carr Hardware
Circa
Clark Vintage Lighting
District Kitchen & Bar
Dory & Ginger
Framework Pittsfield Coworking
Hot Harry's
Hotel on North
Methuselah Bar & Lounge
Patrick's Pub
Paul Rich & Sons Home Furnishings + Design
Peace Train Tees
QuickFix Mobile Repair & More
Radiance Yoga
RJ Stohr Diamonds & Fine Jewelry
Soma's Aromas
Steven Valenti's Clothing
That's A Wrap
The Marketplace Café
Township Four Floristry & Home
The gift card is easy to purchase and send to your loved ones. Simply choose your recipient (family, friends, team members, etc.) and send via email or text message.
Click here to purchase your Heart of the Berkshires gift card now!