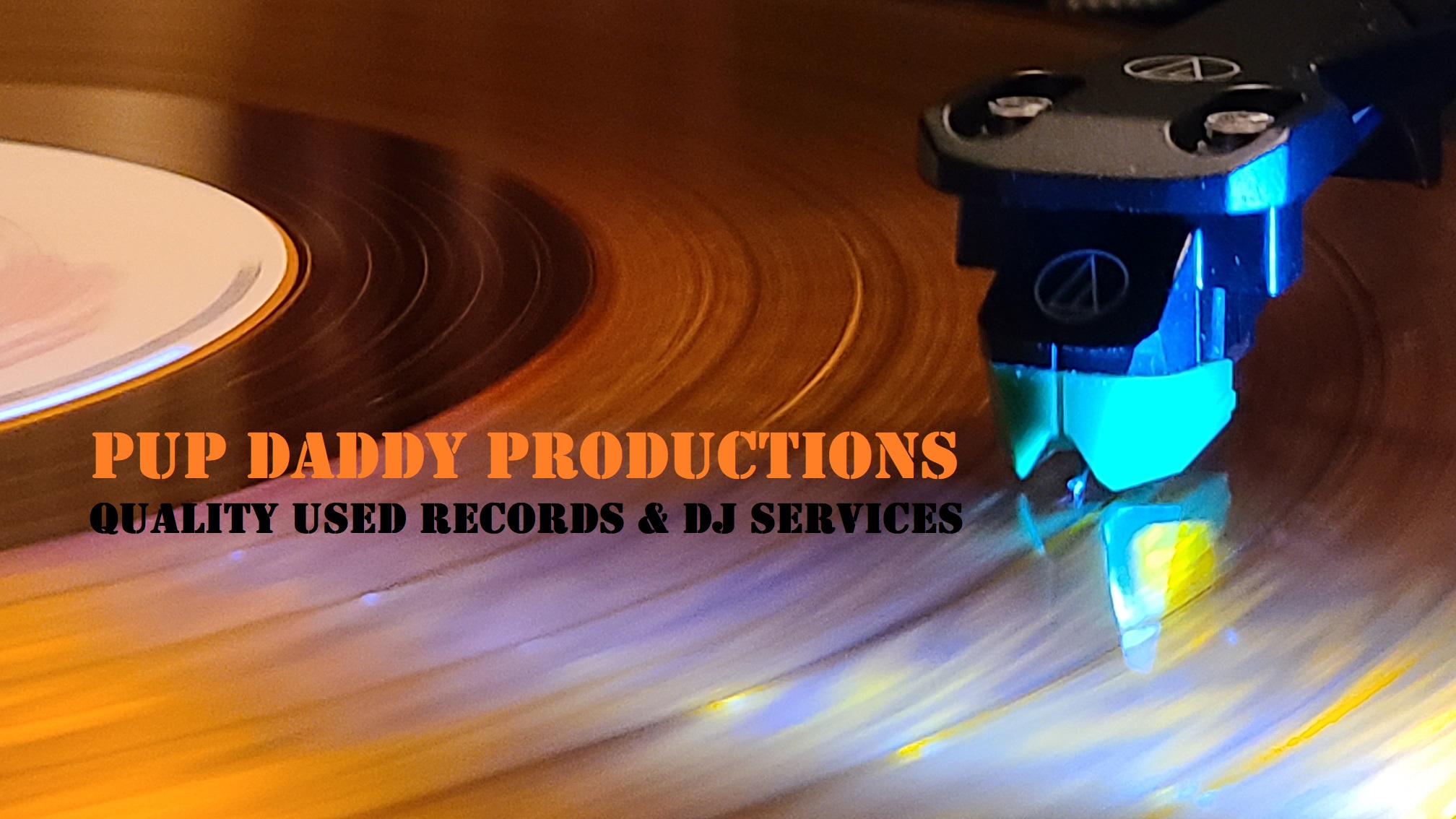 Pup Daddy Productions offers professional vinyl DJ services and MC hosting for music trivia and music bingo (SPINDLE) at public and private events. We also buy and sell quality used vinyl records and currently have an inventory of over 10,000 33s and 5,000 45s for sale. Shop online, attend a monthly open house, or schedule a visit to browse the racks and stacks.
Pup Daddy Productions LLC is a small business owned and operated by Tim Dupree aka DJ Pup Daddy in Pittsfield, MA. Tim is a life-long vinyl collector and music aficionado. His passion for music of all eras and genres is evident during his specially-themed DJ playlists, music trivia games, and custom music bingo (SPINDLE) events.
If you or your business is in need of musical entertainment for a public or private event, DJ Pup Daddy will make sure your guests have a doggone good time. Also, as a serious vinyl collector himself, you can buy his used records with confidence. All records are inspected, cleaned, sleeved, and priced reasonably. He also buys select record collections at fair prices. So for vinyl DJ services and used records, think Pup Daddy Productions!