Downtown Pittsfield Spring Cleanup and Pittsfield Clean Up Day
May 19 @ 12:00 pm

-

3:00 pm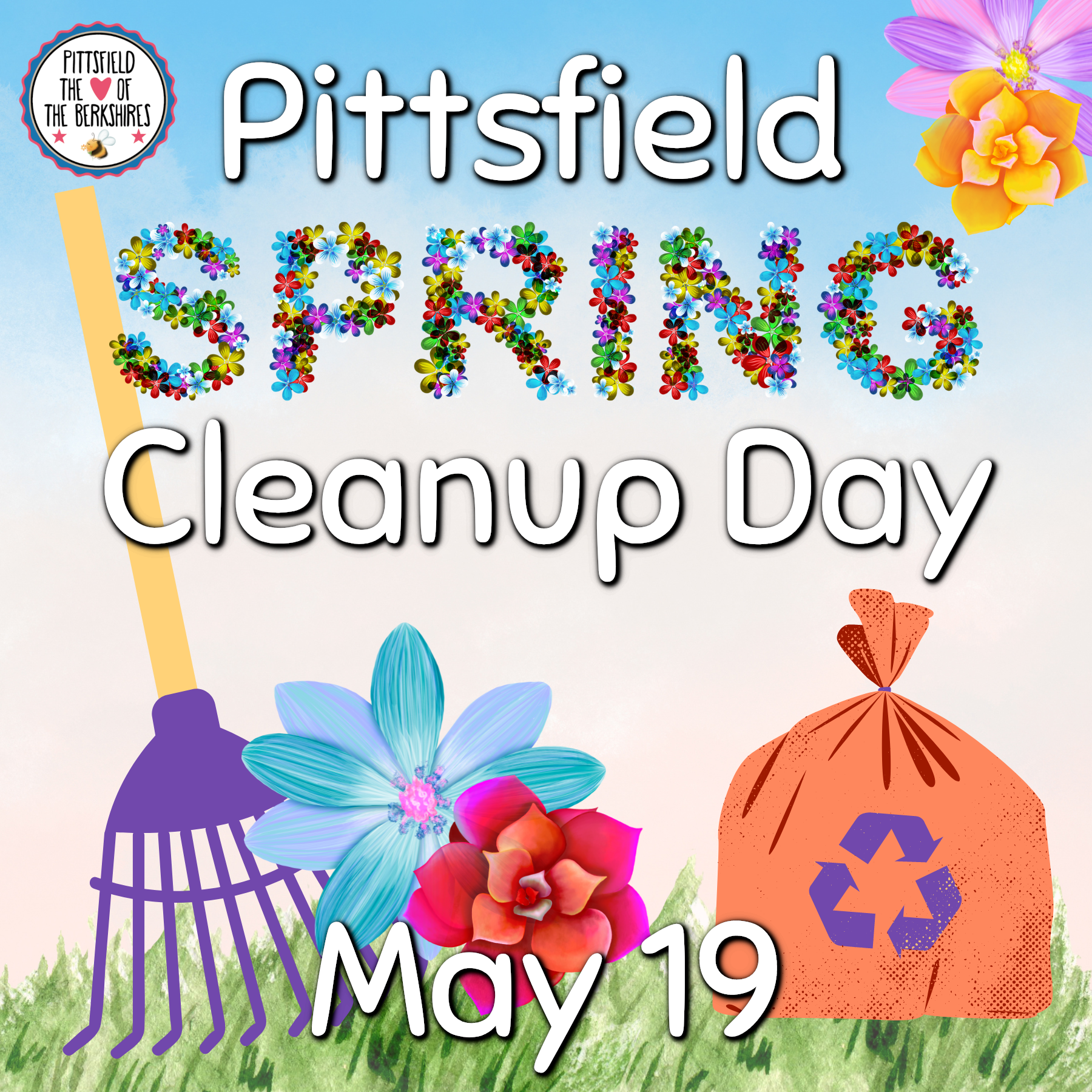 Downtown Pittsfield, Inc. (DPI) will host a Downtown Pittsfield Cleanup on Friday, May 19 from 12 to 3 pm. DPI's Downtown Pittsfield Cleanups are good-natured competitions between local companies and individuals supporting an important part of DPI's mission to keep downtown clean, safe, and friendly. This year over 200 volunteers representing 2 dozen local businesses and organizations will take to the streets for this annual event.
Participating teams include Berkshire Bank, Berkshire County Arc, Berkshire Innovation Center, Berkshire Medical Center, Berkshire Museum, Berkshire Pride, Berkshire Theatre Group, BFAIR, Big Y, Carr Hardware, Committee of Public Counsel Services, Committee to Elect John Krol, Crane Currency, CT Management Group, Dulye Leadership Experience/CompuWorks, Guardian, Guidewire, Hillcrest Educational Centers Highpoint Campus, Mill Town, MOLARI, Pittsfield Beautiful, Pittsfield High School, Pittsfield Police Department, Raytheon, RE-FORMation Academy, Richmond Appraisal Company, Sirenssa, Soldier On, The Pittsfield Cooperative Bank, and Witch Slapped.
The Downtown Cleanup area includes North and South Street between East and West Housatonic Streets and Berkshire Medical Center and all side streets. The following awards will be presented by a panel of judges to 4 deserving Cleanup teams at an Awards Ceremony at Hot Plate Brewing Co after the Cleanup: Little Litter Busters, Crushed Soda Can, Golden Trash Bag, and the Dream Team Cleaners.
To companion the Downtown Pittsfield Cleanup, Downtown Pittsfield, Inc. has proclaimed Friday, May 19th as "Pittsfield Clean Up Day". On May 19, all Pittsfield residents are encouraged to get outside and clean up in their own neighborhoods. Suggested tasks include sweeping sidewalks, picking up trash and debris, and anything else that makes the neighborhood a more welcoming place. Residents are encouraged to celebrate spring and their community spirit by participating in Pittsfield Clean Up Day and posting pictures of their efforts with the hashtag #PittsfieldCleanUpDay.