Events and Things to Do in Pittsfield, MA. Summer/Fall 2021
Check out a summary of what our cultural institutions have planned now through the fall! Featured: Pittsfield Farmers Market, CozQuest, Downtown Pittsfield, Inc., Barrington Stage Company, Berkshire Theatre Group, Berkshire Museum, Pittsfield Shakespeare in the Park, the Office of Cultural Development, First Fridays Artswalk, Hancock Shaker Village, Chester Theatre Company, and Herman Melville's Arrowhead
The Pittsfield Farmers Market will be outdoors at the Pittsfield Common, 100 First Street, every Saturday from 9 am to 1 pm through October 9. To learn more about the market and its vendors, visit farmersmarketpittsfield.org.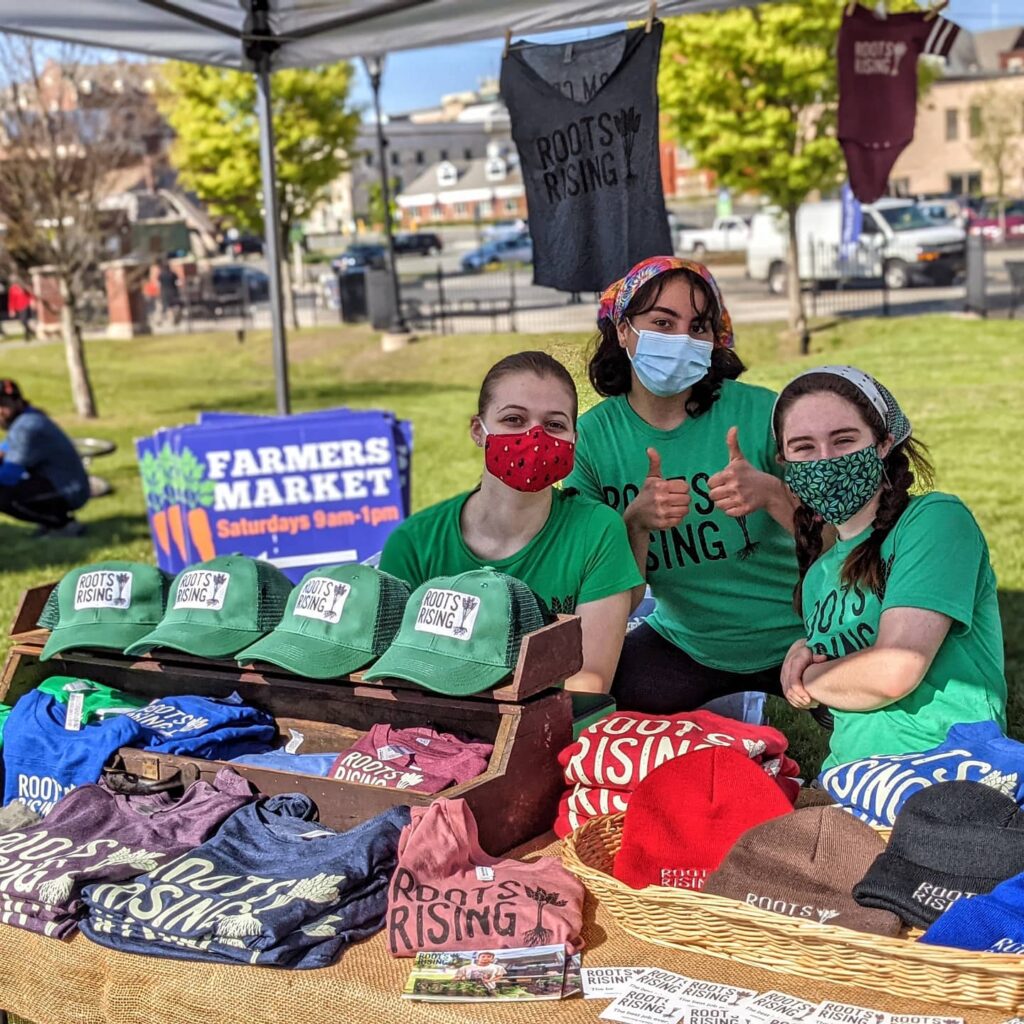 CozQuest Treasure Hunts are connecting consumers and small businesses through their love of treasure, competition, and community. Solve a puzzle, follow a map, find and scan a hidden QR code, and enjoy your prize. The QR codes unlock treasure at local businesses – gift cards, discounts, freebies – and bring you to the hidden gems in Pittsfield. Find all the QR codes and you'll be entered to win one of the big prizes! CozQuest's continually evolving schedule of hunts is on their website but mark your calendar now for a 2-day Treasure Hunt in Pittsfield, August 21-22, featuring 2 Makers Markets and a chance at $500 from the Pittsfield Cooperative Bank. Play and learn more at www.cozquest.com.
Downtown Pittsfield, Inc. and the Berkshire Athenaeum will continue the Downtown Pittsfield StoryWalk® of Ty Allan Jackson's book "When I Close My Eyes" through Labor Day, Monday, September 6. "When I Close My Eyes" is illustrated by Jonathan Shears, and the StoryWalk® features a new Spanish translation by Rosalia Padilla. For more information and to view a list of all 16 StoryWalk® stops, visit downtownpittsfield.com.
There will be a family friendly CozQuest Treasure Hunt along the StoryWalk® route from Saturday, August 28 through September 6. Play and learn more at www.cozquest.com/storywalk.html.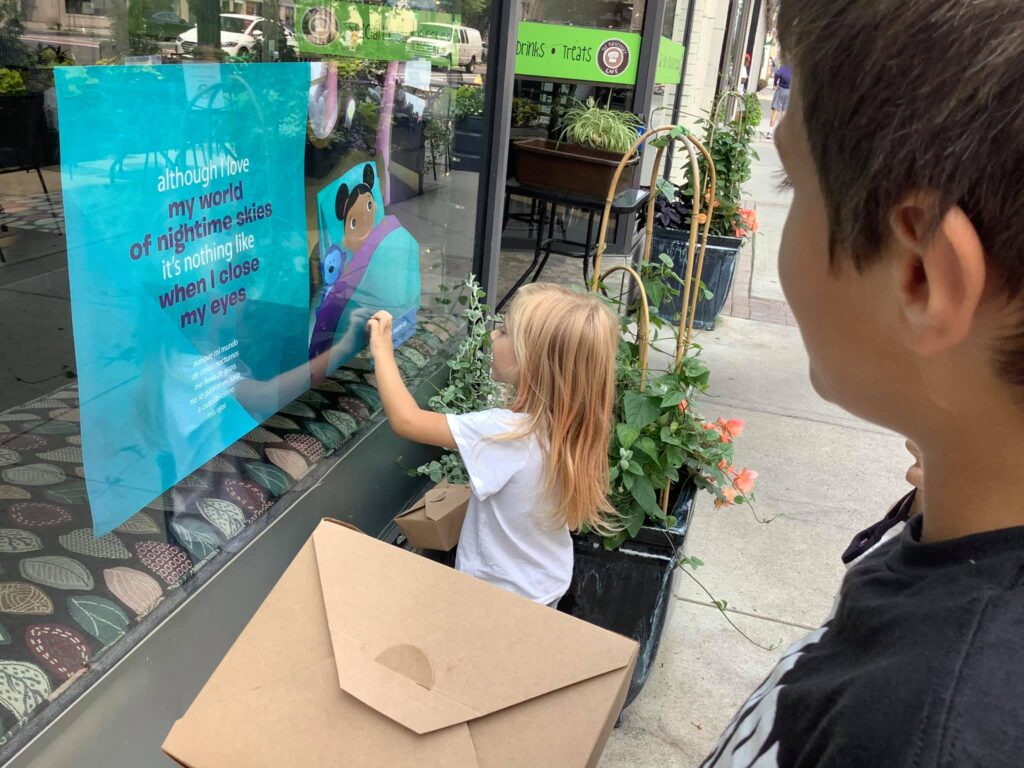 Barrington Stage Company's 2021 season continues through the fall and includes Boca, a world premiere comedy currently being performed outdoors under a tent at BSC's Production Center. Boca plays through August 29 and stars Debra Jo Rupp of That '70s Show fame.
Two additional productions will be staged indoors at the Boyd-Quinson Mainstage. The world premiere play, Sister Sorry, will run August 13-29, and the world premiere musical, A Crossing, will run September 23 through October 17.
To purchase tickets and to learn more about these and other performances, visit barringtonstageco.org. To view BSC's safety plan, click here.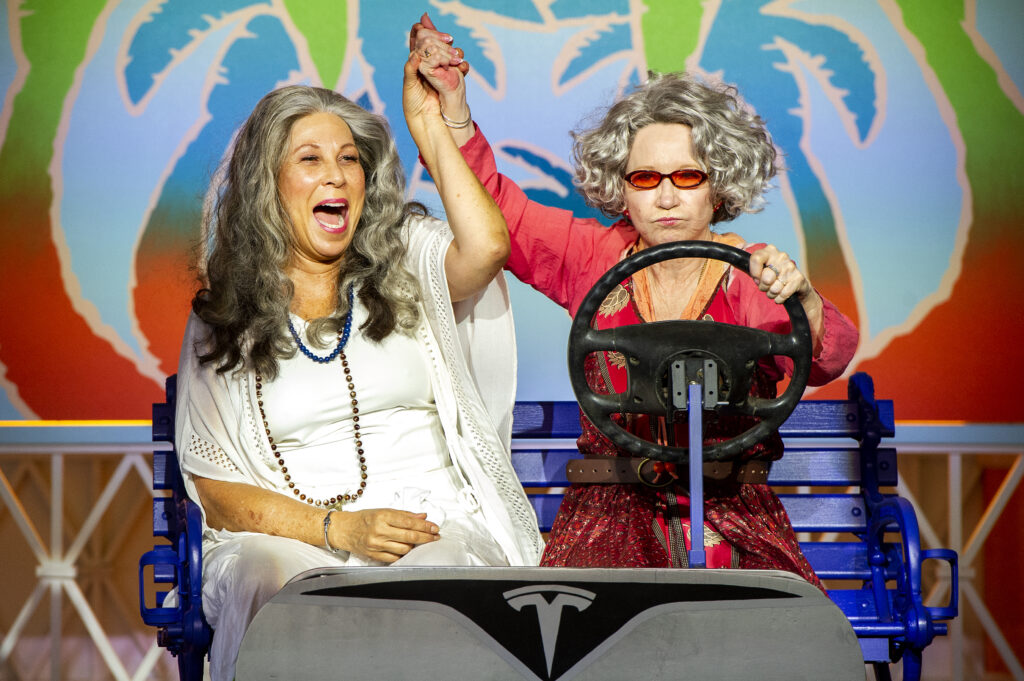 Berkshire Theatre Group (BTG) will present an array of musical events on their Pittsfield campus through the fall. Broadway performer Stephanie J. Block will perform under the tent on August 21, and married BTG and Broadway alums Kate Baldwin and Graham Rowat will perform on August 28.
On Friday, September 10, the tent on the Pittsfield campus will host J.P. Prescott's Traveling Medicine Show staring Mike Wartella as J.P. Prescott and featuring house band, the Rev Tor Band. There will be performances by Gina Coleman, The Picky Bastards, Rosebud Red and Opal Raven Cirque of Gypsy Layne, Comedian Juggler Dan Foley, The Magical Comedy of Peter Gross, and Serotonin Flow Performance Art.
Other events at BTG's Pittsfield campus include the Berkshire Blues & Brews Fest (October 2), the all-girl quartet, Lez Zeppelin (October 8), and the Pittsfield CityJazz Festival featuring The DIVA Jazz Orchestra (October 16).
Click here to purchase tickets for BTG events or call the box office at 413-997-4444.
The Berkshire Museum's second-floor galleries and Crane Room reopened in August with brand new exhibitions, new programming spaces, and improved amenities.
The museum invites you to explore the human experience with three new feature exhibitions including Muh-he-con-ne-ok: The People of the Waters That Are Never Still, The Land of the Thunder Dragon: Bhutan Through the Lens of Mead Eagle Photography, and Objects and Their Stories. 
The museum is open daily; walk-ins are welcome but reservations are recommended. Tickets are $15 for adults, $8 for children ages 4-17, and free for Berkshire Museum members, EBT cardholders, and children under 3. For current exhibitions, visit berkshiremuseum.org/visit/exhibitions.
Pittsfield Shakespeare in the Park is back with a free community production of A Midsummer Night's Dream outdoors in the round at the Pittsfield Common, 100 First Street. There will be 12 performances: Thursday, Friday, Saturday, and Sunday evenings at 8 pm from August 19 through September 5. For more information, visit pittsfieldshakespeare.org.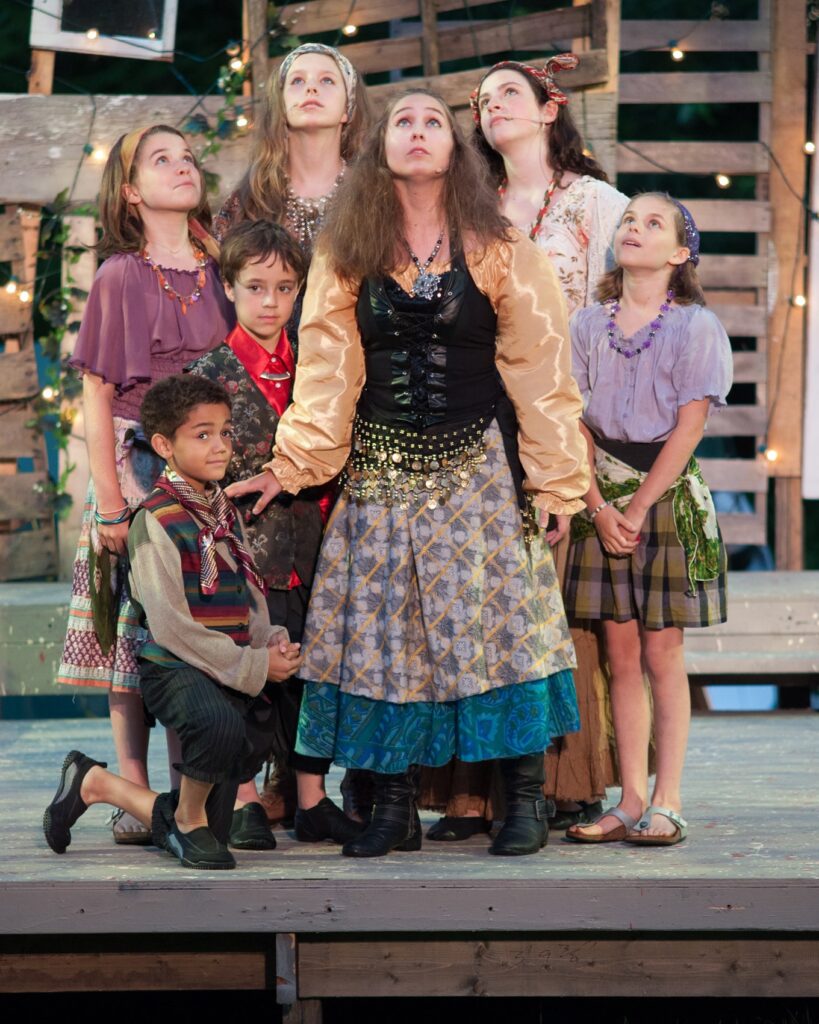 As part of ArtWeek Berkshires, The City of Pittsfield and the Office of Cultural Development will host a free community concert by the Whiskey Treaty Roadshow on Friday, September 17 (THIS EVENT WAS CANCELLED).
ArtWeek Berkshires is a county-wide event from September 16-26 and is a collaboration of the five Cultural Districts in Berkshire County: Downtown Great Barrington, Lenox, North Adams, Pittsfield, and Williamstown. You can view ArtWeek events in Pittsfield by clicking here! Check out the 2nd Annual Drive Walk Bike By Art Show in Pittsfield on Saturday, September 25, from 2 to 6 pm!
The Unitarian Universalist Church of Pittsfield will host an artist reception for "Number One Job" with live performance poetry on two Friday evenings – September 3 during First Fridays Artswalk (5 to 8 pm) and September 17 at 7 pm as part of ArtWeek.
In "Number One Job", artists Erica Manville (visual artist) and Melissa Quirk (poet) explore early days of motherhood through dimensions of poetry and visual art.
First Fridays Artswalk will continue to bring new visual art exhibitions to indoor and outdoor locations monthly, perfect for a social distanced walk around downtown Pittsfield. Featured art will be on view during the First Fridays Artswalk on the first Friday of the month from 5 to 8 pm, and all month long. For more information and a link to the virtual walking tour, visit firstfridaysartswalk.com.
Berkshire Paint and Sip is continuing to offer virtual painting parties online that are open to the public, and they also have DIY Paint Kits for you to enjoy from home. For more information and an events calendar, visit berkshirepaintandsip.squarespace.com.
Hop in your car and just a few minutes from downtown, two of our other Pittsfield Cultural Institutions are ready to welcome you: Hancock Shaker Village and Herman Melville's Arrowhead. Hancock Shaker Village is open daily from 11 am to 5 pm. Tickets are $20 for adults, $18 for seniors, $8 for youth ages 13-17, and free for children 12 and under. Tour authentic buildings and a working farm, enjoy special exhibitions, and have lunch at the new Bimi's Café. Hancock Shaker Village also presents a variety of outdoor concerts ("Back Porch Music"). For more information and an events calendar, visit hancockshakervillage.org.
The Chester Theatre Company will stage Tiny Beautiful Things (August 18-29) under a tent on the grounds of Hancock Shaker Village as part of Chester@Hancock. Performances are Wednesday through Sunday and you can purchase tickets here: https://ci.ovationtix.com/35011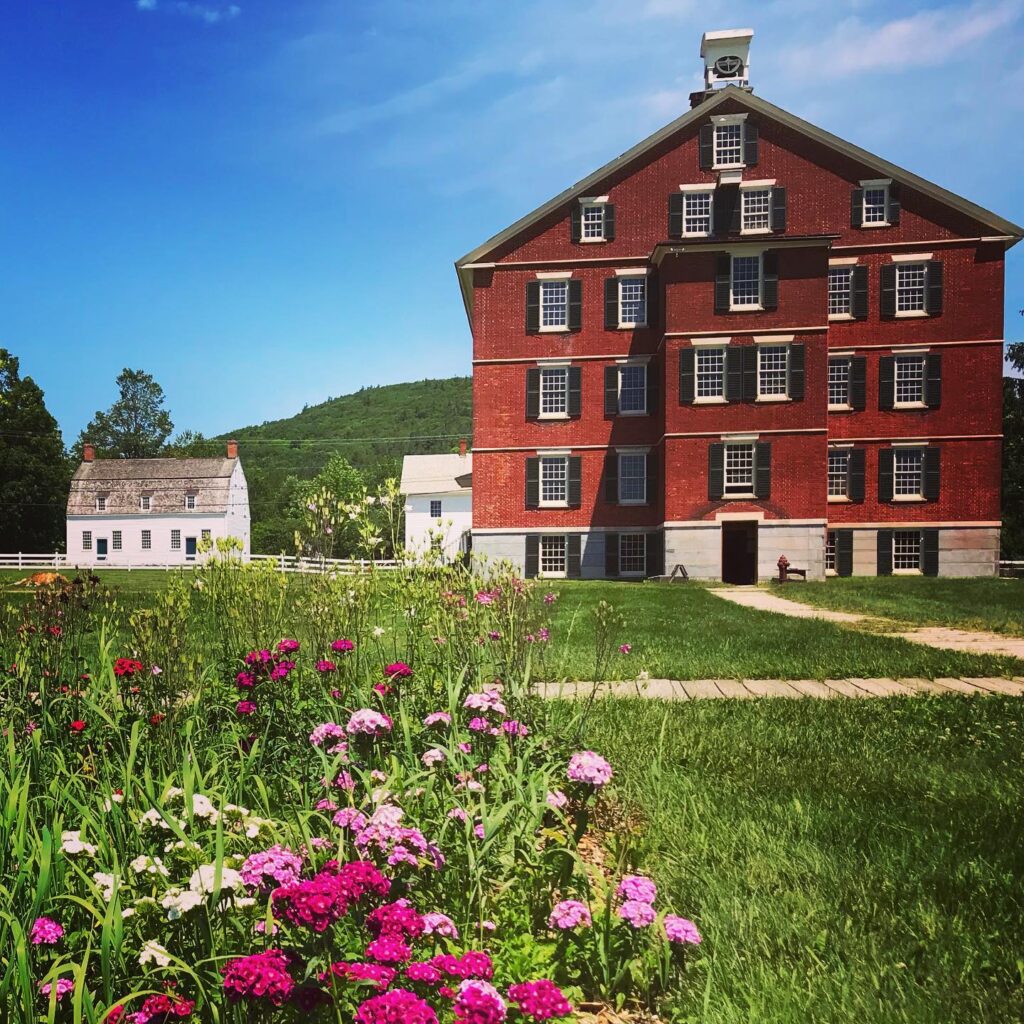 Herman Melville's Arrowhead is currently open for guided house tours on the hour from 10 am to 3 pm, Thursday through Monday, through October. Arrowhead was the home of Herman Melville from 1850-1863 and is where he produced some of his greatest work.
Tours are $16 for adults, $14 for seniors, and $10 for students, with free admission for children 12 and under and members of the Berkshire County Historical Society.
The grounds at Arrowhead and the nature trails behind the barn are open year-round sunrise to sunset for public use. Visit www.mobydick.org for more information.
If you are looking for outdoor recreation, all city parks and playgrounds are open including Burbank Park at Onota Lake. Check out the City of Pittsfield's "Make Your Own Summer of Fun" for free activities for children at city parks through August 26. There are also several hiking trails in Pittsfield ranging from easy to difficult. We recently visited two fantastic Berkshire Natural Resources Council properties in Pittsfield and featured them in a blog which you can view by clicking here. For a list of additional trails in Pittsfield, visit www.alltrails.com.
After spending the day exploring Pittsfield, you most likely are not going to want to go home and cook, so why not come back downtown and enjoy our local restaurants – many of which are open for both indoor and outdoor dining as well as takeout! For a list of downtown restaurants, visit downtownpittsfield.com/dine. Many of our local restaurants feature weekly live music. Every Sunday from 10 am to 12 pm, Dottie's Coffee Lounge hosts a Domingo Brunch with a different musician each week; and on Monday nights from 7 to 10 pm enjoy live jazz at Mission Bar + Tapas.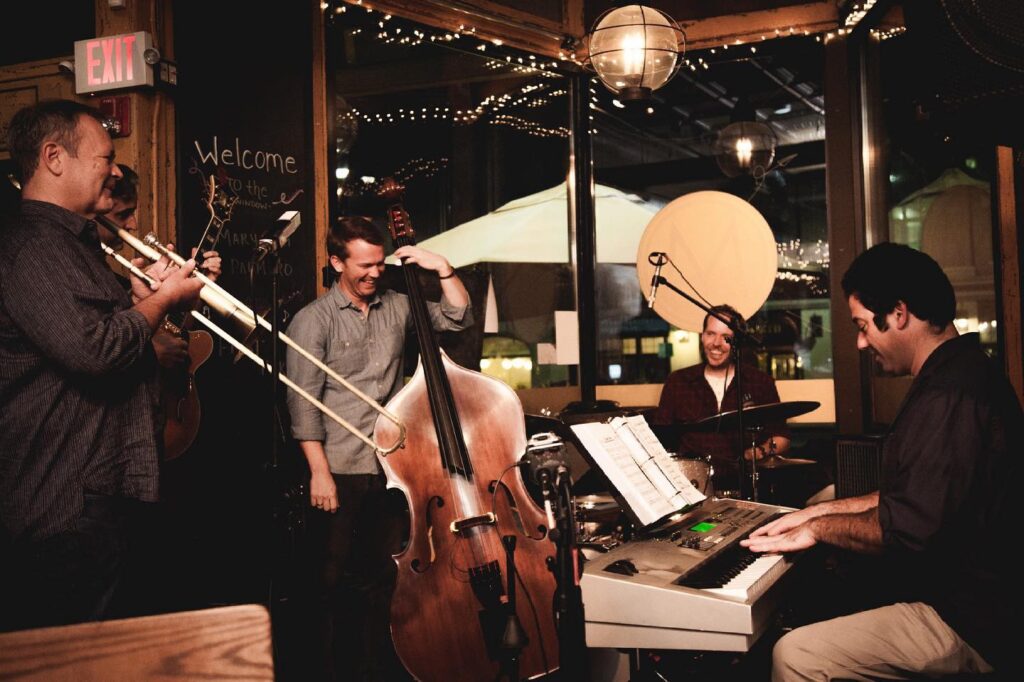 If you are looking for air conditioning and a comfy seat, why not end your day with a movie at Phoenix Theatres' Beacon Cinema. The Beacon Cinema was awarded the CinemaSafe logo, so "you can rest assured your cinema is doing — and insisting on — everything possible to ensure your safe & healthy return to the movies!" To see what's playing, visit phoenixmovies.net, and don't forget all movies starting before 5 pm are only $6!
Last but not least, downtown Pittsfield also boasts a unique shopping experience. Shop home-furnishings, clothing, jewelry, vintage furniture and accessories, gifts, and much more! Visit downtownpittsfield.com/shop for more information.
We can't wait to see you downtown! Don't forget your mask!
By Kimberly Gritman, Downtown Pittsfield, Inc.